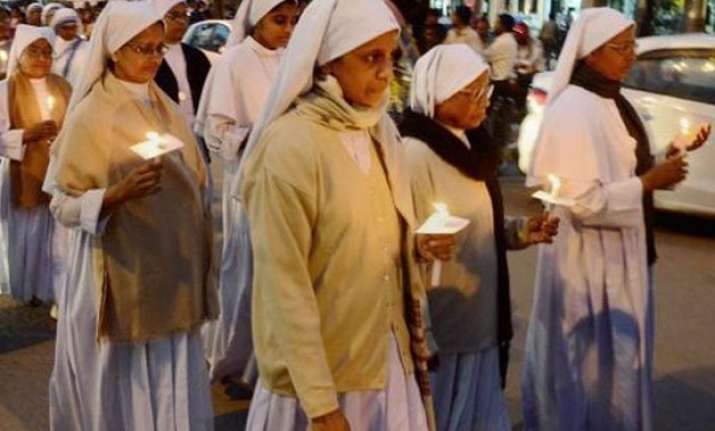 Ranaghat: The 71-year-old nun who was gang-raped in a convent in Ranaghat, after undergoing treatment at the district hospital has left Kolkata for her hometown in Thiruvananthapuram, Kerala.
 Police has detained two Bangladeshi nationals bearing striking resemblance to the footage caught on the CCTV cameras in context of the case. The two suspects are Mukul Alam (28) and Md. Majid (29), one of them bearing 75% resemblance with the CCTV footage caught on camera. This has been confirmed by the SW Reza, North Dinajpur Superintendent of Police.
Both of them are residents of Bangladesh's Thakurganj district and were picked by the police from Bhatkol village in Raiganj police station area, told the SP, adding that the CID officers were interrogating them. Till Friday, 17 persons were detained in connection with the case and the case has been formally transferred to CBI.
Meanwhile, the nun, after being declared "fit" by the hospital authorities has been flown to her home town. Although, the authorities had agreed to keep her in the hospital for some more time – as desired by her – the school authorities decided to shift her to a more secured place.
She was accompanied by cardinal bishop Baselion Cleemis, and other bishops and nuns.
The victim was gang-raped on the night of March 14 by some miscreants who also looted money worth 12 lakh rupees and desecrated the church. The suspects were captured on CCTV but the police had not been able to declare any names till now.