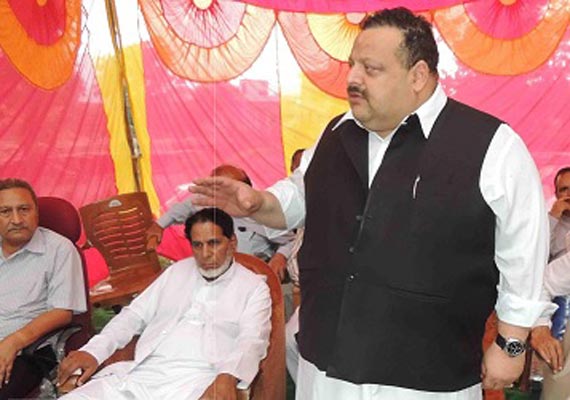 Jammu : Communal elements are hell bent on vitiating the atmoshpere in Jammu and Kashmir ahead of 2014 elections, Provincial National Conference chief Devender Singh Rana said yesterday.
He warned the people against "machinations of communal and fascist elements who are trying to disturb peace in the state".

Rana was speaking at a function here to felicitate Javed Rana on his election as Legislative Council Deputy Chairman.

Attacking the oppositon PDP, he said its leaders were feeling disillusioned which spoke about the hollowness of the party.

Rana said 2014 is going to be a crucial year in state politics in which the role of the National Conference will be more pronounced.

He asked party cadres to close their ranks and brief people about the "dirty" role played by some politicians to further the hidden agenda of communal and disruptive forces.

"NC is a cadre-based party and its presence in every nook and corner of the state has made it the first choice of the people," Rana said.