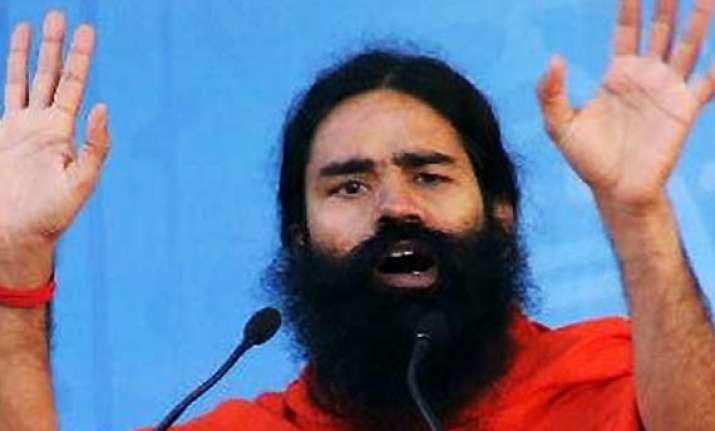 New Delhi, Apr 28:
Yoga guru Ramdev today refused to rule out Hindutva leaders like Sadhvi Ritambara sharing dais during his joint fast with Anna Hazare in June here, a demand reportedly put forward by Team Anna.
However, he sought to downplay the uneasiness in Team Anna over the alliance with him saying he has not heard any opposing voices in the Hazare camp, which had expressed its unhappiness at the yoga guru's "one-up manship".
"Hum chahte hei ki sabka buddhi ritambhara ban jaye. (I wish everybody is pious). The question is not about individuals. It is about issues. The issue is about saving the country," Ramdev told reporters here.
He was asked whether he had promised Hazare that Hindutva leaders like Sadhvi Ritambara will not share dais with the duo when they undertake a one-day fast in Jantar Mantar on June three.
Team Anna had distanced itself from Ramdev after the presence of Hindutva leaders at his protest venue triggered a controversy.
After an on-and-off relationship for about an year, Hazare had announced last month that both Team Anna and Ramdev will support each other and will participate in each other's agitations against corruption.
Ramdev said the movements led by him and Hazare will cooperate each other and will share dais whenever the occasion comes. "These are parallel movements. We have never said that it is going to be one. But will support each other," he said.
When asked about Team Anna's reservations about the yoga guru, he said he could not seen any problem and have not heard anyone in Hazare camp opposing him.
"My frequency with Anna is matching...it is the corrupt politicians and corrupt corporates who have problem in Ramdev and Anna Hazare coming together. They are opposing it," he said.