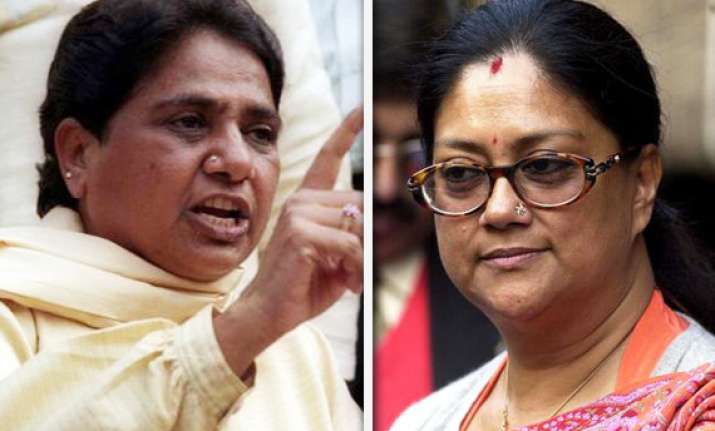 Kota, Feb 23: In an embarrassment to his party, a senior Rajasthan Congress leader cited examples of UP Chief Minister Mayawati and BJP's ex-Rajasthan CM Vasundhara Raje as role models in a speech at a girls college here.  

Giraj Singh Malinga, parliamentary secretary of state Congress government left party workers and local leaders red-faced while urging girl students to emulate BSP supremo Mayawati and former chief minister Raje on Wednesday.

The party later tried to explain that Malinga had spoken "in an ironic tone", rather than actually praising Mayawati and Raje.

Interestingly, Malinga is an ex-BSP MLA who later joined the Congress. He declined to comment.