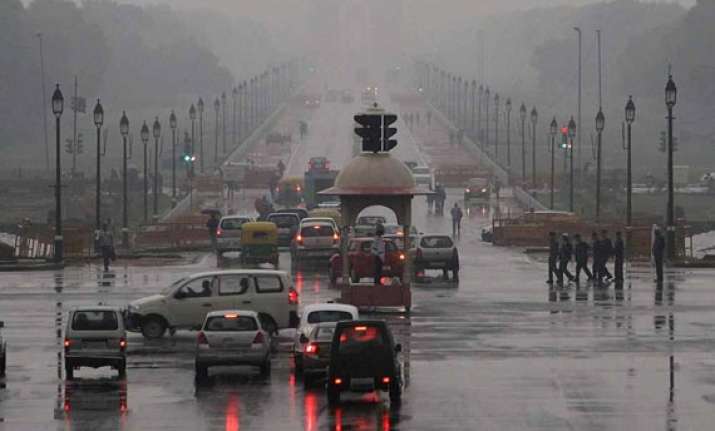 New Delhi/Faridabad, Jun 6 : Rain and strong winds lashed the capital this evening, bringing much needed relief to Delhiites who have been braving a harsh summer sun.
The maximum temperature during the day stood 43.6 deg C, three notches above from normal and the minimum temperature was recorded two degree above normal at 30.3 deg C against yesterday's 30.5 deg C.
The sky became overcast in the evening and strong winds preceded rains in many parts of the parched capital.
The unexpected rains caught those headed home from office unawares and slowed down traffic.
In Sarojini Nagar, two persons were trapped inside as a tree uprooted and fell on an Eeco car. The two persons were rescued and sent to hospital. In Saket F Block, a tree uprooted and sliced a Maruti vehicle into two pieces.
In Faridabad's Sarurpur colony, one person died and five others wre injured in a house collapse, while in Parvatiya colony, three persons were injured when a roof caved in.