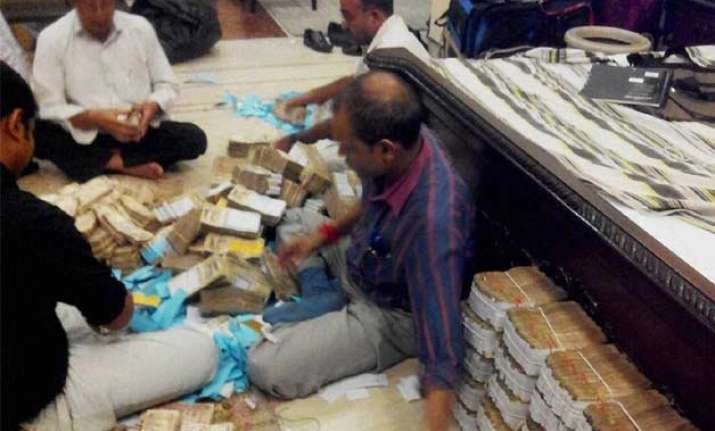 New Delhi: A company and a society, linked to suspended Railway officials facing CBI probe in connection with alleged corruption in supply of packaged drinking water in premium trains, have come under the agency's scanner which suspects these were used for camouflaging illegal remittances received from private caterers.
CBI sources said Sandeep Silas, a 1984-batch Indian Railway Traffic Service (IRTS) officer, has been involved in a project of his own, besides, being a very active player in the cultural scene of the national capital.
The project run by Silas, Garland of Peace, has come under the scanner of the agency which will see weather any bribes were paid through it, they said, adding that all funds which came to the project and other cultural activities of Silas would also be probed.
Sources said a company run by the son of M S Chaliam, another Railway officer facing CBI probe in the case, has also come under the probe of the agency.
CBI suspects private catering companies could have paid illegal remittances to the officer through the company run by his son for alleged favours shown to them for supplying inferior quality of packaged drinking water on premium trains.
The sources clarified that both the angles were at the initial stage of probe, which would be investigated in depth to arrive at any logical conclusion.
CBI has registered a case against Chaliam, Silas and seven private companies—RK Associates Pvt Ltd, Satyam Caterers Pvt Ltd, Ambuj Hotel and Real Estate, PK Associates Pvt Ltd, Sunsine Pvt Ltd, Brandavan Food Product and Food World—under the provisions of Prevention of Corruption Act.
During searches on Friday last, CBI had recovered Rs 27 crore cash from Shyam Bihari Agrawal, his sons Abhishek Agrawal and Rahul Agarwal, who own RK Associates and Brandavan Food Product.
It is alleged that the accused officials had shown favour to these private firms in supply of cheap packaged drinking water other than 'Rail Neer' which is mandatory in premium trains including Rajdhani and Shatabdi.
CBI had said that the Railway Board had prescribed that IRCTC shall provide Rail Neer at the rate of around Rs 10.50 per bottle to private caterers and they would be paid (approx) Rs 15 per bottle for supplying the same to the passengers in premium trains.
However, in order to make undue gains, the private suppliers were allegedly supplying cheap packaged water, other than "Rail Neer", available in the market at a rate of Rs 5.70 to Rs 7 (approx) per bottle, thereby making profits for themselves and loss to the exchequer.
"The accused public servants allegedly did not take any action against the private parties providing catering services in premium trains despite repeatedly being informed by IRCTC about non-picking of allotted quota of 'Rail Neer' by them," CBI spokesperson said.
CBI said the directions of Railway Board to ensure supply of "Rail Neer" in premium trains were also ignored by the officials thereby causing undue pecuniary advantage to the private parties and corresponding loss to the IRCTC.