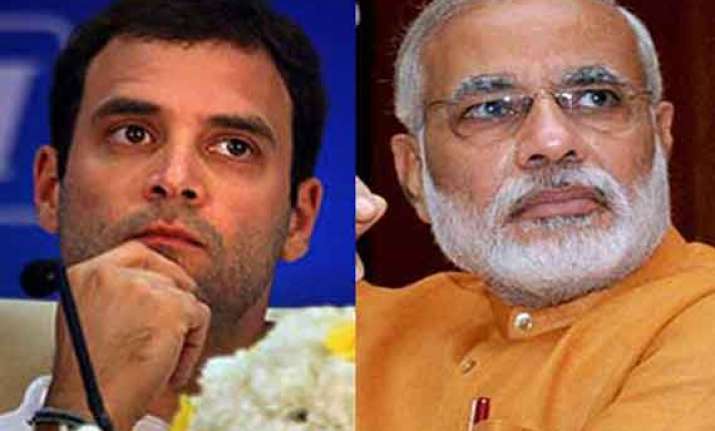 Nagaon, Assam:
Giving away farm land at throw away prices to an industrialist who made enormous profits selling it was the much touted Gujarat model of Narendra Modi,Congress Vice-President Rahul Gandhi alleged today.
"Modi sahab talks about his Gujarat model. What has he done? He deprived the poor farmers of their land to give away 35,000 acre of agricultural land to industrialist Adani at Rs one per meter," Gandhi said at an election meeting here.
"Adani then sold the land at Rs 800 per meter. His industry grew from a Rs 3000 crore company to a Rs 40,000 crore company now just by selling farmers land at high cost and not through production. This he calls the Gujarat model," Gandhi said.
"A toffee sells at Rs one per piece here. If you give a toffee, the Gujarat government will give you one meter of land if you are Adani," the Congress leader said.
He said that people of Gujarat had worked hard for years setting up textile mills and other industries much before the advent of the Modi government, while the Gujarat chief minister was claiming that it was because of his efforts.
"Modi makes speeches that he will bring change to India. One person cannot bring change, but only the collective effort of crores of people can do it," he said.
Referring to Modi's 'chowkidar' remarks, Gandhi said "Congress wants to make you (people) the chowkidar by giving you the keys of the country's development."