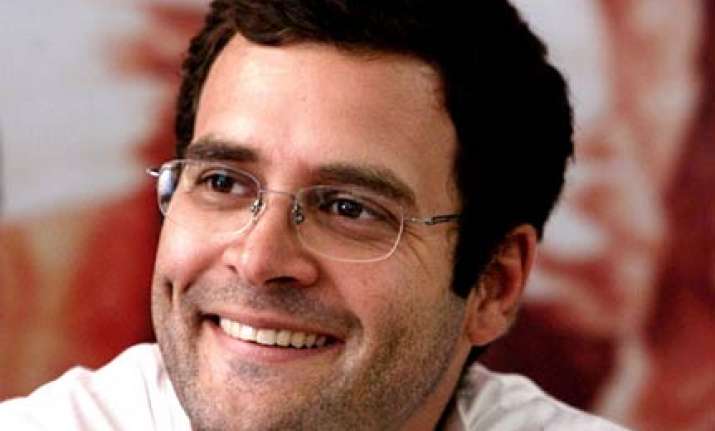 New Delhi: Rahul Gandhi is a hit on Facebook. He has a fan page following of 67,921 people which could be among the largest for any leader in the country on the popular social networking site.  
Moreover, Gandhi's facebook account, which Congress says has not been created by him, has 4,999 friends listed in it. It has photographs and videos as well as regular updates.
Rahul's sister Priyanka Gandhi Vadra too has a fan page with 17,469 people listed as followers and another page named as "Priyanka Gandhi politician" having 163 followers.  
Party President Sonia Gandhi has a page which lists her as an author with 1,283 people liking it while another page with politician listed along with her name has 503 people who like it.  
When contacted, Chairman of the Computer Department of the Congress, Vishwajeet P Singh, went through the pages and accounts on Facebook and said some of the pages give information taken from Wikipedia and are "definitely" not created by the office of either Rahul or Sonia Gandhi. "It has definitely not been done by the Computer Department," said Singh, adding it is very easy to set up a page and these are open forums.  
Singh also dismissed the possibility of taking action as no one claims to have created the pages. Asked whether such pages and the internet increase the reach of the party, the Congress leader said that the penetration of internet in India is not like that in the United States and it will take time to have the kind of impact which is there in the US. PTI