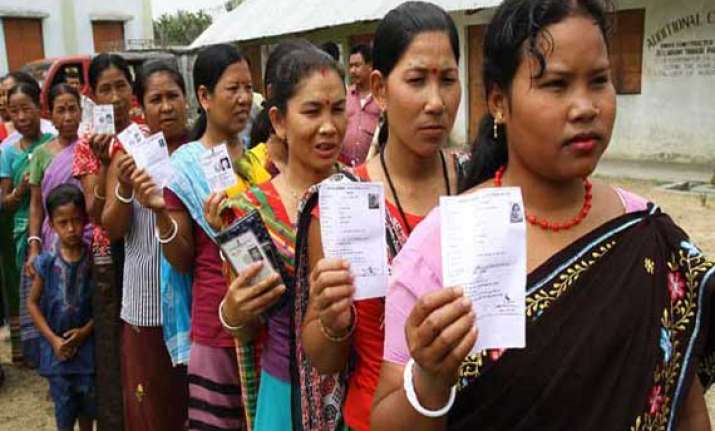 New Delhi: Punjab and union territories of Dadra and Nagar Haveli and Daman and Diu today recorded the highest-ever voter turnout in their history even as 17 constituencies of Telangana region of as-yet-undivided Andhra Pradesh also saw 70 per cent voting in Lok Sabha elections.
Amid militant threats, Jammu and Kashmir's Srinagar seat recorded a poor turnout of 25.62 per cent, which was higher as compared to 25.49 per cent recorded in 2009 general elections.
While Gujarat's highest ever voter turnout is 63.77 per cent recorded in 1967, the state, which went for single phase Lok Sabha elections today, recorded a turnout of 62 per cent. Last time, the turnout was recorded at 47.89 per cent.
Gujarat sends 26 MPs to Lok Sabha. Vadodara, from where Gujarat Chief Minister and BJP's PM pick Narendra Modi is seeking Lok Sabha debut, recorded a turnout of 70 per cent.
Gandhinagar, from where BJP veteran L K Advani is seeking a re-election, registered a turnout of 62 per cent.