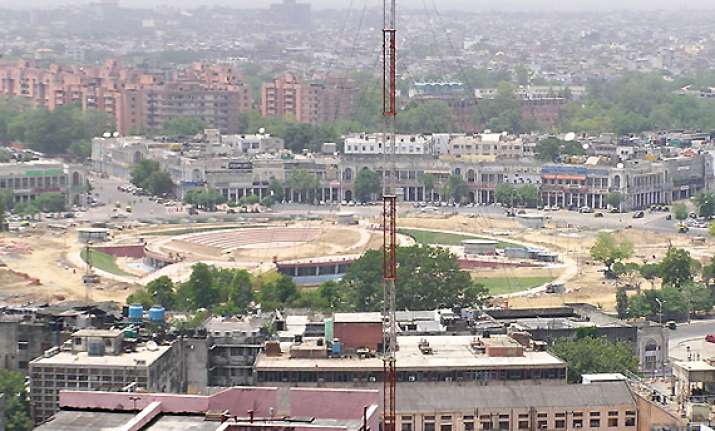 New Delhi, Oct 31: Buying a house in the city will now cost you more as Delhi Government today hiked the circle rates by up to 250 per cent for sale and purchase of property mainly to stop "flow of black money" in such transactions. 

This is the second such hike in circle rates in the city in the last nine months as it was increased by over 100 per cent in February.

As per the revised rates approved by Delhi Cabinet, Rs 2.15 lakh per square metre has been fixed as new circle rate for category A colonies like Defence Colony, Greater Kailash, Gulmohar Park, Panchsheel Enclave, Anandlok, Green Park, Golf Links and Hauz Khas.

This means nobody would be allowed to buy land and property in these colonies for less than Rs 2.15 lakh per square metre. The existing rate in these colonies was Rs 86,000 per sq metre and the hike effected by the government is 250 per cent.

"We have decided to hike the circle rates in the range of 15 per cent to 250 per cent so that the property transactions reflect the real value," Chief Minister Sheila Dikshit said after the Cabinet meeting.

She said government would be able to generate an additional revenue of Rs 800 crore annually due to hike in circle rates as it will spur collection from stamp duty and registration fees.

Revenue department officials said government hiked the rates as in most cases, actual rates of properties are not shown on paper due to which the government suffers loss in revenue in stamp duty and registration fees. 

"We wanted to stop flow of black money in the property transaction and enhance revenue generation," they said.

The circle rate of properties is the system in which the government fixes the minimum or maximum rate of the land depending on the category of colonies it falls in and no transaction is allowed below the minimum rate fixed by the government in any area of the city.

Dikshit said the government has also decided to revise the rates at an interval of two years.

As per the cabinet decision, Rs 1,36,400 per square metre has been fixed for B category colonies like Andrews Ganj, Kalkaji, Munirka Vihar and Nehru Enclave.

The rate for these colonies was fixed at Rs 68,200 per sq m in February.  Similarly for category C colonies, the rate has been hiked by 100 per cent and the new rate would be Rs 1,09,200 per sq m instead of current Rs 54,000 per sq m. 

For category D colonies, the rate has been hiked from Rs 43,600 per sq m to Rs 87,200, which is an increase of 100 per cent.

For category E and F, the rate has been fixed at Rs 47,800 and Rs 38,640 per sq m instead of existing Rs 36,800 and Rs 32,200 respectively.

The new rate for categories categories G and H was fixed at Rs 31,000 and Rs 15,870 against current rate of Rs 27,400 and Rs 13,800 respectively.

Revenue Minister A K Walia said the new rates may come into effect within one week. A notification would be issued to effect the hike.

He said circle rates in Delhi are still less than circle rates in satellite towns like Noida and Gurgaon.  The circle rates were first introduced in Delhi in 2007, dividing the capital into eight categories, and were notified under the provisions of the Delhi Stamp (Prevention of Undervaluation of Instruments) Rules, 2007 on July 18, 2007.