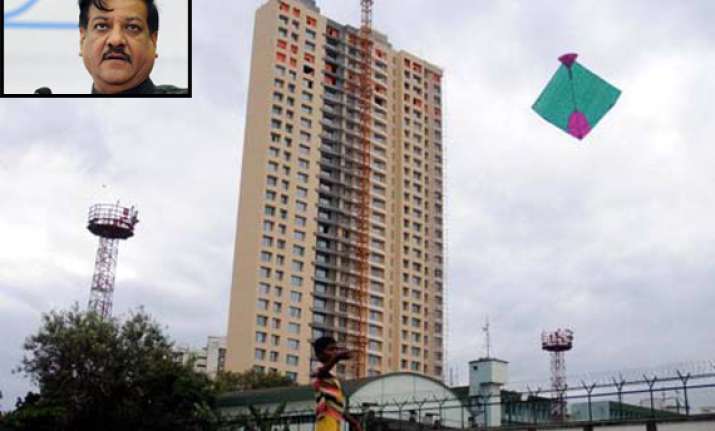 Mumbai, Oct 26: Maharashtra Chief Minister Prithviraj Chavan today admitted that probe in the Adarsh housing scam has been delayed.

Probe by CBI and the two-man commission appointed by the state government has slowed down, he said.

"CBI was supposed to inquire into the ownership of the land. It has been slowed down," he told reporters here.

Stating that he would request the Commission, headed by retired High Court Justice J A Patil, to expedite the probe, Chavan admitted it would be difficult to set a time frame.

"The Commission has been given an extension. A time limit cannot be set," he said.

Asked about his meeting with his predecessor Ashok Chavan in Nanded, the Chief Minister said it was no secret meeting.

"I was to meet local MLAs to discuss development issues at the circuit house. Ashok Chavan called to invite me to his house for tea and the MLAs' meeting was held at his house," he said.

On the upcoming local bodies elections, Chavan warned that attempts would be made to harm the social and political fabric of the state as part of competitive populism.
"We have to be cautious," he added.

He said transportation corridors, water and housing  facilities are some of the long term projects being planned for Mumbai.

Chavan, who completes a year in office next month, rejected criticism that decision making in his tenure has slowed down.

"This is a false propaganda by vested interests.  Decisions with regard to a lot of developmental issues has been taken," he said.

Chavan said initially, he took time to understand the issues since he had never worked in the state.

"But, now it is not the case," he added.