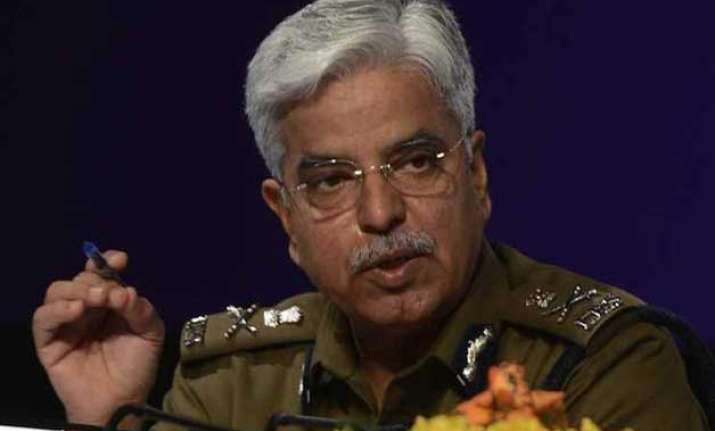 New Delhi: The decades-old pro forma, some questions of which were termed "laughable" by Congress and "irrelevant" by Delhi Police, will now be reinvented after a major controversy erupted today over enquiries made police about Congress vice president Rahul Gandhi.
The pro forma has 18 questions which include name, father's name, mother's name, place of birth, age, complexion, any birth mark, hair colour, eye colour, height, face description, any physical deformity, shoe size etc.
Two Delhi Police personnel, Rameshwar Dayal and Shamsher Singh had visited Rahul's residence recently with this pro forma asking how he looks and the colour of his eyes.
The incident sparked a row as Congress accused the Narendra Modi government of carrying out "political espionage" on Rahul claiming that Delhi police personnel had been caught seeking "unwarranted and weird" enquiries about him.
"I heard the Congress spokesperson who said some questions in the pro forma are laughable. Yes, in today's context, you may laugh on hearing these questions. I would like to thank him for the discussion we had on this pro forma," Delhi Police Commissioner B S Bassi told reporters here today.
He however defended the practice saying it has been going on for decades to keep record of VIPs living in Lutyens' zone.
Even at other places, beat staff is instructed to keep communication with people like teachers, doctors and other important people living in the area. This is an attempt which we follow in New Delhi area too, he maintained.
"Some questions in the pro forma might look irrelevant today. They look little out of tune with times but in days of 1960s and 70s when there was no TV and no photographs, people were identified by their physical description. I agree that our pro forma has turned old, and we will change it and accommodate those things which are relevant today," he said.
Delhi Police however rejected the allegation of snooping on Rahul and said the visit by policemen to his office was a routine practise of being in touch with the dignitaries and there was no malafide in it.
"I would like to tell you that our men who went there first contacted SPG. They asked him to contact the personal staff. When he met the personal staff, they told him that you leave the pro forma and we will give it to you after filling it.
If my personnel have gone there with an ulterior motive, if he had gone there for snooping, he wouldn't have left the pro forma there," he said.
He also said that such surveys were conducted at the offices of all protected persons from time to time owing to prevention and detection of crime and maintaining of law and order.