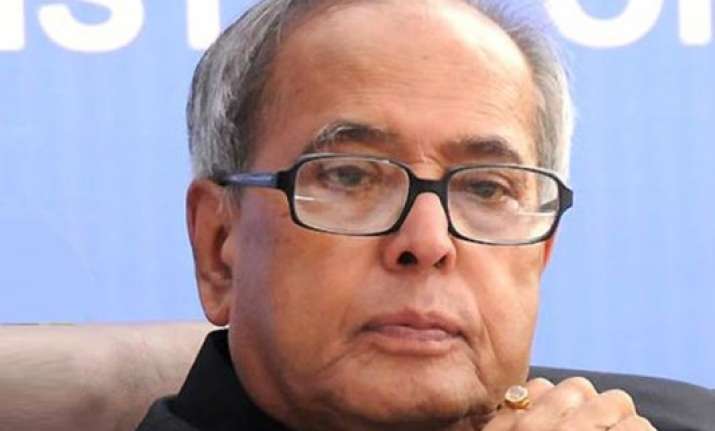 New Delhi: President Pranab Mukherjee and Vice President Hamid Ansari today greeted citizens on the eve of Eid-ul-Zuha, saying people should imbibe the spirit of universal love and brotherhood for prosperity of the nation and the world.
"I convey greetings and best wishes to all fellow citizens, especially my Muslim brothers and sisters," Mukherjee said, noting that the festival symbolizes sacrifice, faith and devotion.
"Let us this day imbibe the spirit of universal love, brotherhood, sacrifice and service which constitute eternal values always upheld by our composite culture and work unitedly for peace, progress and prosperity of our nation and the world," he said.
In his message, the Vice President said, the festival symbolizes the spirit of supreme sacrifice, promotes peace, love and compassion in the society.
"I extend my greetings and good wishes to the citizens of our country on the auspicious occasion of Eid-ul-Zuha. Let us celebrate this festival to strengthen unity and fraternity amongst us," Ansari said.
The festival is also known as Bakri Eid or Eid-ul-Azha.