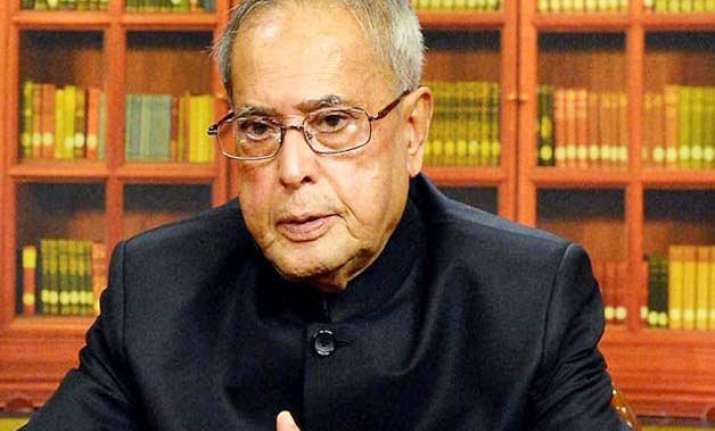 New Delhi:  President Pranab Mukherjee on Sunday condoled the deaths in landslides triggered by heavy rains in Manipur.
"I am sad to learn about the landslides triggered by heavy rains in Chandel district of Manipur, which has resulted in the loss of a number of lives and injuries as well as damage to property," the president said in a message to Manipur Governor Syed Ahmed.
"I understand some people are missing and thousands have been rendered homeless. Rescue as well as relief operations are currently underway," he said.
"I call upon the state government and other authorities to provide all possible aid to the bereaved families, who have lost their near and dear ones as well as medical assistance to the injured and shelter to homeless.
"Please convey my heartfelt condolences to the families of the deceased. I wish speedy recovery to the injured persons."
At least 20 people were killed on Saturday in landslides triggered by torrential rains at Joumul village in Chandel district in the state bordering Myanmar. Another person died on Saturday evening while trying to protect his home from the surging waters of the Sekmai river.
According to reports, flood waters started receding on Sunday but people, whose homes have been submerged, were still living in relief camps.
The central government on Saturday rushed personnel of the National Disaster Relief Force (NDRF) to the disaster-struck region.