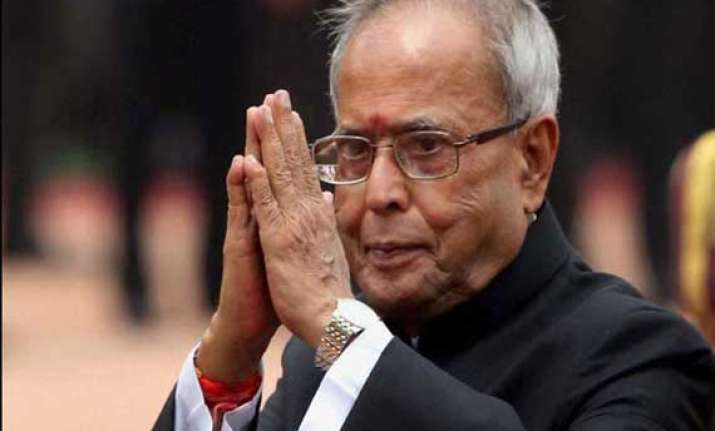 New Delhi: President Pranab Mukherjee extended his greetings to fellow citizens on the occasion of Eid-ul-Fitr, which will be celebrated on Tuesday.
"On the auspicious occasion of Eid-ul-Fitr, I extend warm greetings and good wishes to all fellow citizens, particularly to my Muslim brothers and sisters in India and abroad," the President said in a statement.
"As we celebrate this day which marks the end of the holy month of Ramadan, I hope that the festival with its tradition of giving and sharing enriches our lives with a spirit of brotherhood and empathy for the deprived," the President added.
The President hoped that the festival will 'reinforce the nation's commitment to mutual harmony and radiate the message of India's composite culture to the whole world'.
Eid-ul-Fitr is celebrated to mark the end of Ramzan, the Islamic holy month of fasting. The religious day is a single day during which Muslims are not permitted to fast. This is a day when Muslims around the world show a common goal of unity.