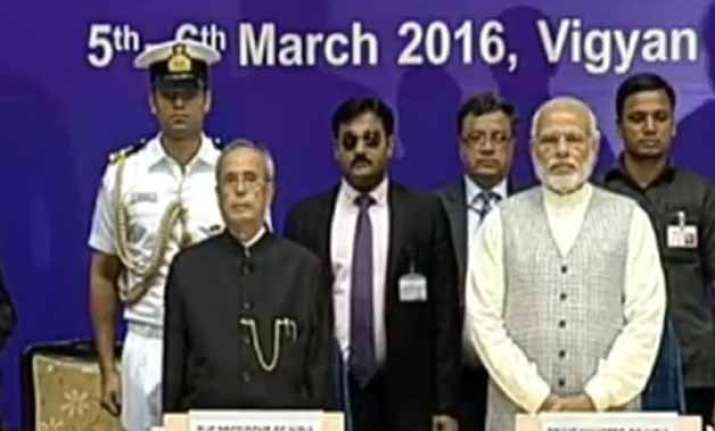 New Delhi: President Pranab Mukherjee today called for revival of women's reservation bill, saying it is sad commentary on India that parliament has only 12 pc women.
President Pranab Mukherjee was speaking at the inaugural function of the two day national conference on 'Women Legislation at Vigyan Bhawan in New Delhi.
Expressing dissatisfaction over lack of women in the parliament and various legislatures, President sunless reservation is given , it's toom much to expect political parties to field one thirda women as poll candidates."
Mukherjee also praised Prime Minister Narendra Modi for launching progammes like beti bacho, beti pado.
Lauding the role of women MPs and representatives at various levels of governance Lok Sabha Speaker Sumitra Mahajan said that they play double role as chiefs of nation and their families.
The theme for the conference is Building Resurgent India.