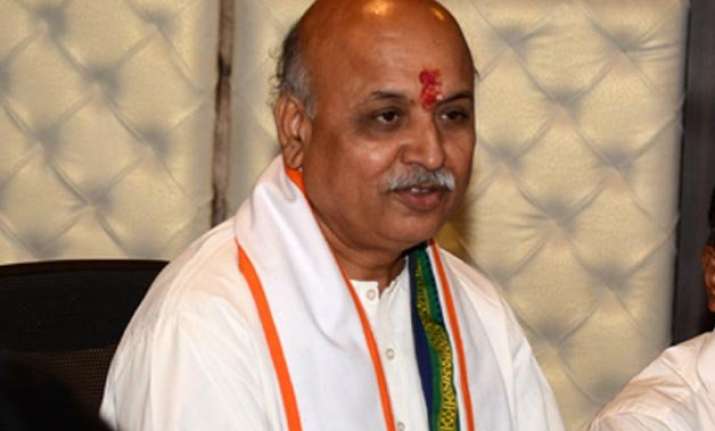 New Delhi: Vishwa Hindu Parishad (VHP) chief Praveen Togadia has warned that beef eaters will have to face the 'reaction of Indian culture'.
"In any country it is necessary to respect the culture of that nation. If someone wants to insult the culture of our nation, there will be reaction. Indian culture will react," he said.
He also accused Christians of spreading false propaganda about church attacks.
ALSO READ: No beef ban in Goa, says CM Laxmikant Parsekar
"Churches had been attacked in Pakistan and Syria as well but Hindus should not be blamed for everything. Is VHP responsible there as well? If you have evidence, prosecute us," Togadia said.
The firebrand Hindutva leader demanded a Hanuman Temple in Vatican in exchange of allowing a church to be built in Hisar.
He further lashed out at the Jammu and Kashmir government over 'spurt in terror attacks' saying Chief Minister Mufti Mohammad Sayeed is 'compromising' on national interest.
"In Kashmir, Masarat Alam has been released. Chief Minister has compromised national security. The nation is watching," he said.
He, however, declined to comment on the BJP's decision to tie-up with PDP to form a 'stable' government in the border state.
Togadia will embark on a nationwide yatra from today to persuade upper caste Hindus to make friends with at least one Dalit family and work towards eradicating untouchability.