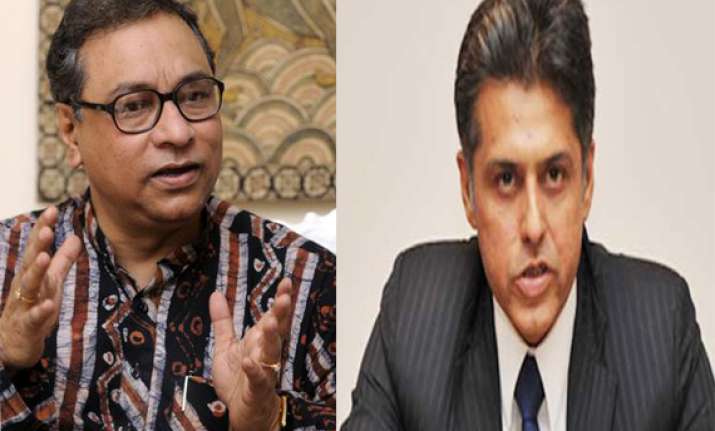 New Delhi: In a hard-hitting letter, Prasar Bharati CEO Jawhar Sircar on Friday acknowledged that certain portions of the Narendra Modi interview on Doordarshan "were apparently edited" and pointed a finger at Information and Broadcasting Minister Manish Tewari for failing to grant the public broadcaster "operational autonomy" that it has been seeking for years.
Sircar, who in the past too has taken on the minister over interference in functioning of Prasar Bharati, pointed to the interference the government can have in the form of transfers, appointments and punitive actions regarding Prasar Bharati officials.
Tewari pleaded ignorance about the letter Sircar shot off to the Prasar Bharati board, under which Doordarshan and All India Radio function.
Tewari told IANS: "I have not seen the letter. It was not addressed to me, so how am I supposed to comment."
On Thursday, Tewari had said: "Prasar Bharati is an autonomous broadcaster and is governed by an act of parliament. The ministry of information and broadcasting has an arms-length relationship with the broadcaster. We do not interfere in their news agenda."
In his letter, Sircar said he has been inundated with non-stop calls, social media messages, e-mails and other queries, to find out whether Doordarshan had withheld the Modi interview and why it had edited out portions.
He said "…it appears that while portions critical of Doordarshan were telecast, certain comments on other personalities were apparently edited" in the Modi interview telecast April 27.