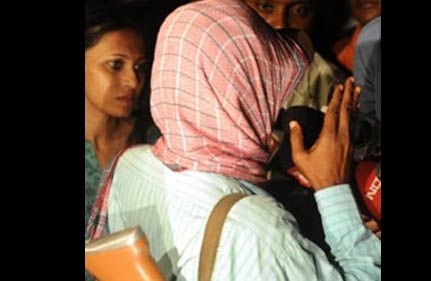 Kolkata, Nov 12 (PTI) Posters alluding to 'martyrdom' of Maoist leader Kishenji were recovered by security forces here, intensifying speculation over the death of the rebel leader, who has not appeared publicly for past eight months, police said today.
 One of the three posters, undersigned by an unknown organisation -'Tribal Platoon, CPI(Maoists)' and recovered from a place between Punnapani and Lakshanpur by the joint forces during routine patrolling, said, "We will not allow anybody to use martyr Kishenji for serving his interest."
Terming Mansaram (Bikas) as a traitor, another poster said that he had forgotten his own community and the people would punish him while the third poster said, "We won't allow Marshall to be insulted," the police said.
Confirming the existence of the posters, West Midnapore Superintendent of Police Monoj Kumar Verma said they did not significantly prove that Kishenji was dead, "but it is also true that from April onwards we have no information about this Maoist leader."
"In the intervening eight months, the media has received two video recordings, but after checking the details we became sure that one of the video recording was shot a long time ago and in another video the person posing as Kishenji is not original," Verma said.
There was strong rumour after the March 26 encounter with the joint forces at Hatiloth forest in West Midnapore that Kishenji was either seriously injured or dead, but the administration has so far refrained from making any comment.