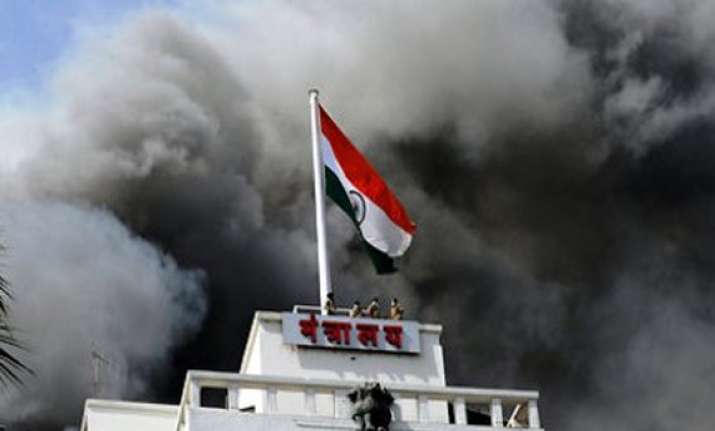 Mumbai, Jun 24:
Asserting that the fire-ravaged Mantralaya building is structurally sound, a top official today said that the Maharashtra government would henceforth store "mirror images" of all vital documents and files outside the state.
"There is no need to demolish the building as it is structurally sound," Principal Secretary (Relief and Rehabilitation) Praveen Pardeshi told reporters here.
"Carrying out the repair work will only be sufficient," he said responding to a query on the need to raze the building affected by the massive blaze on June 21.
Pardeshi said the state government would undertake digitisation of all documents and files, besides storing the "mirror images" of vital data outside the state.
"Mirror images of all documents and files which are of vital importance will be stored in Mangalore, Hyderabad and Noida with the help of private companies," Pardeshi said.
Meanwhile, Principal Secretary (IT) Rajesh Agrawal said the data were being retrieved from 50-60 hard-disks which were not destroyed in the fire.