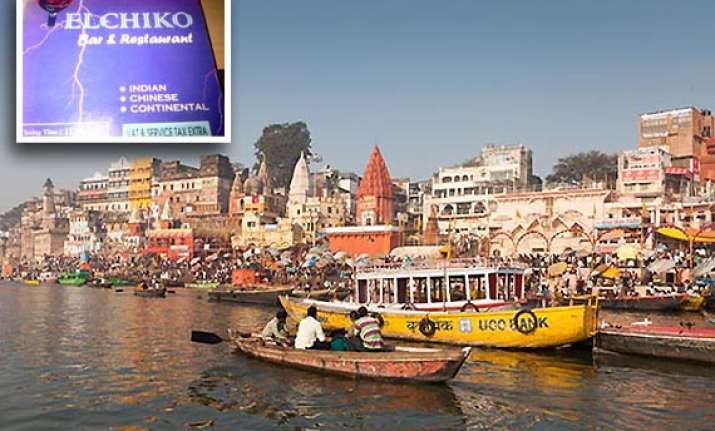 Varanasi: As election fever reaches a high in Varanasi, considered the world's oldest city according to Hindu mythology, the oldest liquor bar here has begun reaping rich dividends from a decision taken many years ago to re-locate itself to an area now at epicentre of poll activities.  
While the central election office for BJP's Prime Ministerial candidate Narendra Modi is right in front of this bar, Yelchiko, the poll offices of other major parties such as Congress, Samajwadi Party and Aam Aadmi Party, are also in the vicinity.
As a result, this bar is doing brisk business, especially in the evenings and during late hours, while demand keeps pouring in for a few extra drinks till last minute of its closing time at 11.30 pm.
While owners of this bar refused to comment due to political issues involved with the matter, waiters and shopkeepers of the area said the bar was drawing huge crowds ever since various political parties had set up offices in its vicinity.
The business is expected to further pick up as the polling date nears as that is likely to bring in thousands of more supporters and party workers to Varanasi in general and to this locality in particular.
Known as a holy city with temples almost at every corner and in each of its thousands of bylanes, Varanasi does not boast of many bars and the people here mostly depend on 'bhaang' and 'ganja' on various ghats to get their 'high'.  
There are also not many high-end hotels with in-house bars and liquor-serving restaurants and most of them are located in the cantonment area of the city.