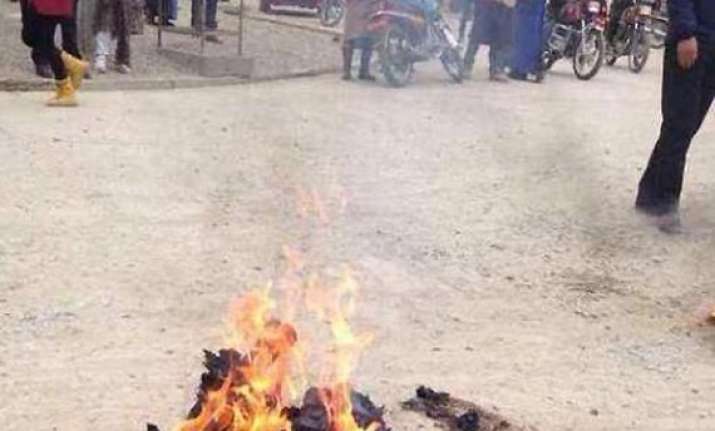 Srinagar: A woman from Pakistan occupied Kashmir (PoK) who had come to Jammu and Kashmir along with her husband under the rehabilitation policy for former militants, succumbed to burn injuries here, four days after she had set herself ablaze in Bandipora district.
Victim, Saira Begam (35), wife of Abdul Majid Lone, had set herself on fire on April 10 in the north Kashmir district, police officials said.
The mother of three minors, including two daughters, was first rushed to the district hospital wherefrom the doctors referred her to SKIMS hospital in Soura here where she breathed her last yesterday, they said.
The officials said Lone, a resident of Naidkhai village of Bandipora and a former militant, had come to Kashmir via Nepal in 2010 under the return and rehabilitation policy of the government.
Former militants and their families in the recent past have held protests demanding full implementation of the rehabilitation policy as they were finding it difficult to earn a livelihood.
They have also been demanding travel documents to visit their families in PoK.