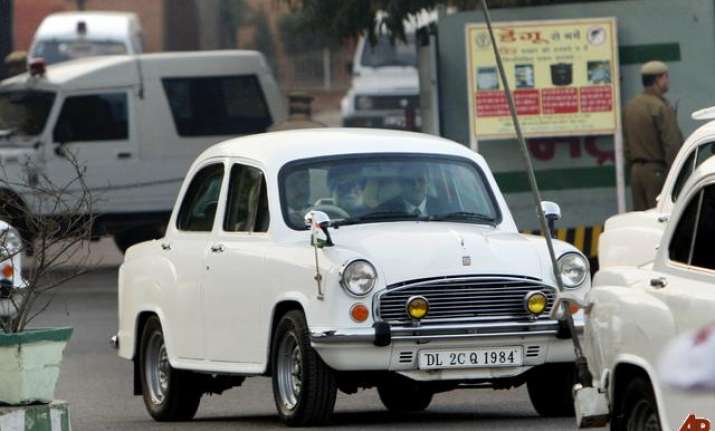 Prime Minister Manmohan Singh became the victim of a tiff between Parliament House security and Delhi Police in August this year, says a report in Delhi tabloid MidDay.
The report says,  on August 18, Prime Minister Manmohan Singh's cavalcade had to be rerouted at the last moment while on the way back from a visit to an MP's residence, as the convoy was denied entry in Parliament premises. But the real concern is that the PM's safety was allegedly put at risk for all the wrong reasons - a fall-out between Delhi police and Parliament Security Staff.
Sources in the Ministry of Home Affairs told MidDay that on August 18, the PM had gone to BJP leader Shahnawaz Hussain's house during Ramzan. As the monsoon session was in progress at the time, the PM went to the MP's house straight from Parliament, through its campus, saving time and inconveniences to general commuters.
However, when his convoy was returning by the same route a few minutes past 8 pm, Delhi police security staff guarding the PM discovered that all the gates of Parliament, barring one, were closed. So Manmohan Singh's convoy had to be rerouted at the 11th hour, putting his security at risk and causing chaos in general.
Even though Parliament security officials were of the opinion that it is a standard practice to close all Parliament entrances at 8 pm, Delhi police officials didn't like it and wrote to the MHA.When contacted, the Additional Commissioner of Police, PM Security, Sunil Garg said, "I am not aware of any such incident. The DCP should be contacted for details."
According to official sources and confidential documents accessed by MiD DAY, there is a cold war on between the Parliament Security Staff and Delhi police.
The first evidence of this feud was brought to the notice of Ministry of Home Affairs (MHA) when in reply to a letter written by Deputy Commissioner of Police, security, PM, Parliament Security Staff rebuked Delhi police's attitude towards them during instances of VIPs' meet outside Parliament.
Delhi police sources said that Parliament Security Staff is sometimes uncooperative and if an incident takes place inside the Parliament House, they sometimes don't even allow the Delhi police officials to enter the premises.  
When a security officer of the Parliament House was contacted, he refused to divulge more information on the matter and cited the Official Secrets Act, saying such matters shouldn't be discussed. "There is a proper channel which is followed as far as security is concerned and all agencies are in touch," he said on the condition of anon ymity.