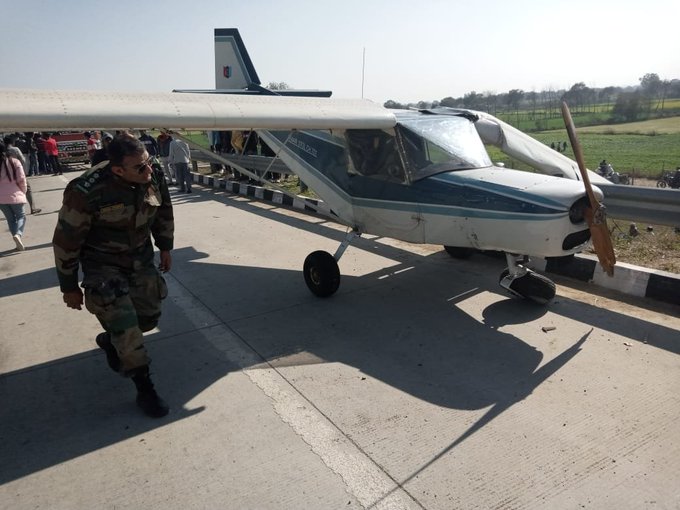 A small aircraft made an emergency landing on a busy stretch of Eastern Peripheral Express Highway in Ghaziabad on Thursday, shocking commuters. The incident took place at around mid-noon  as the single-propeller aircraft made an emergency landing after experiencing a technical malfunction  near Sadarpur village.
The incident took place around 1.45 pm on the highway. The plane had two pilots onboard and both of them are safe. 
Ghaziabad: An aircraft made an emergency landing at Eastern Peripheral Expressway near Sadarpur village today, after it faced a technical problem. pic.twitter.com/ALRTCquHGA

— ANI UP (@ANINewsUP) January 23, 2020
Going by the logo on the tail, the small aircraft belongs to the NCC (National Cadet Corps). One of the wings of the aircraft was also damaged in the emergency landing, following which the pilots were rescued.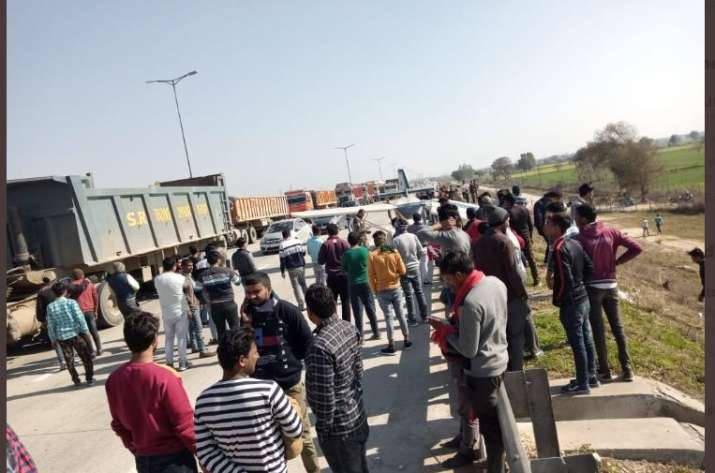 After the emergency landing of the aircraft, long traffic snarls were seen on the express highway as police and Express Highway authorities carried out the rescue operation. 
This is the first time that an aircraft has landed on a road in India. In 2015, a Mirage 2000 fighter jet of the Indian Air Force landed on the Yamuna Expressway that connects national capital Delhi with Agra.
A 2017 report said that the Indian Air force has cleared 12 National Highways (NHs) as emergency landing airstrips that will enable rescue operation teams to reach affected areas easily. 
Among the 12 NHs cleared for being developed into airstrips are reportedly: Jamshedpur-Balasore highway and Chattarpur-Digha highway -- both touching Odisha --, the Kishanganj-Islampur highway in Bihar, Delhi-Moradabad highway in Delhi-Uttar Pradesh, Bijbehara-Chinar Bagh highway in Jammu and Kashmir, Rampur-Kathgodam highway in Uttarakhand, Lucknow-Varanasi highway in Uttar Pradesh, Dwarka-Maliya highway in Gujarat, Kharagpur-Keonjhar highway in West Bengal and Mohanbari-Tinsukia highway in Assam.
ALSO READ | Mumbai-bound plane makes emergency landing in Kolkata after woman threatened to blow up flight
ALSO READ | Mid-Air Engine Shutdown: Air India flight makes emergency landing at Raipur