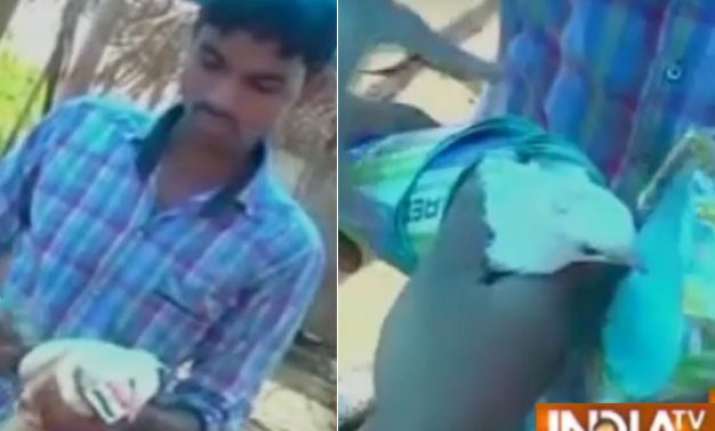 Hyderabad: In an inhuman and shocking incident, Congress workers in Andhra Pradesh killed two innocent white pigeons during the welcome ceremony of APPC Chief N Raghuveera Reddy.
At the function in West Godavari, party workers tied the pigeons to the rockets and then set it on fire. The rocket flew in the air and burst in the sky, burning the feathers of the birds and taking their lives.  
This heart-rending welcome event happened in the presence of various big leaders of the state including Rajya Sabha member KVP Ramachandra and former minister Kondru Murali. But nobody showed the courage to speak or act against the wrong that was done to the innocent birds.
Such disgusting treatment to the white pigeons, which are considered as the messengers of peace, is a condemnable act in every regard.
Since the matter is in the public domain now, disciplinary action is expected from the state party committee to avoid repetition of the same in the future.
Following a complaint, police registered a case under the Prevention of Cruelty to Animals Act.  
"We are studying the video footage. The culprits who put the two pigeons in cones will be soon arrested," inspector P Prasada Rao of Kovvur police station told PTI over phone.
Watch Video: