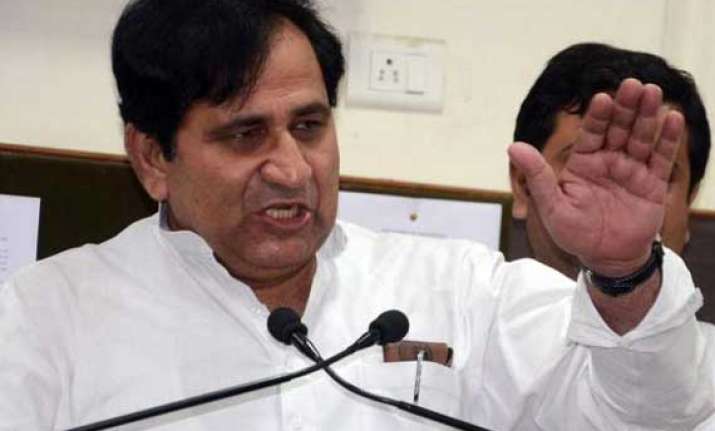 Gurdaspur: Congress General Secretary Shakeel Ahmed today claimed that the party will make a "clean sweep" in the state as people were determined to crush the "regressive and divisive forces" whose face stood exposed.  Ahmed, incharge of party's Punjab affairs, asserted that the party would make a "clean sweep" in Punjab by winning all the 13 Lok Sabha seats, polling for which is scheduled to be held on April 30.
At present, Congress, which is in opposition in Punjab Assembly, has eight LS seats while the remaining five with the SAD-BJP combine.
Ahmed, who joined the road show in Batala today in support of Punjab Congress President and candidate Partap Singh Bajwa and seeking re-election from Gurdaspur, said the situation in the state "is worst as jungle law prevailed and the police stations were under the control of the Akali goons."
He alleged that there was a "mafia raj" in the state which has monopolised sand, gravel, liquor and private transport, and the slogan of providing transparent governance has proved hollow as corruption had only multiplied under SAD-BJP regime.  He said both the Chief Minister Parkash Singh Badal and his Deputy, Sukhbir Singh Badal, had been claiming all-round development in the state.
"However, the ground reality was diametrically opposite," he claimed.
Saying that it was ironic that Badal government had been alleging discrimination by the Centre in the allocation of funds "while the fact is that the state government had failed to utilise or avail of the central funding."