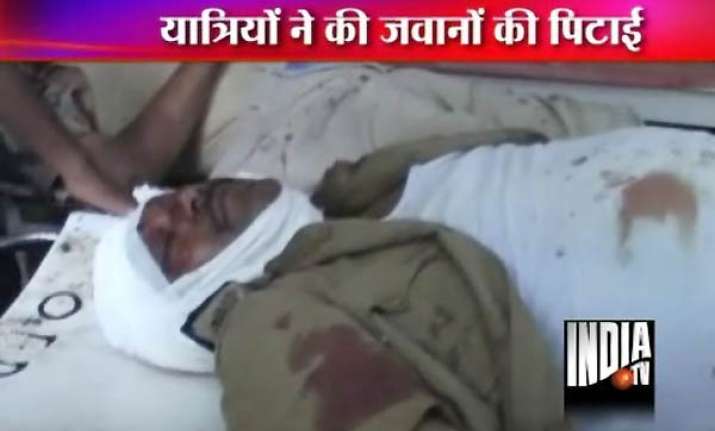 Betul, MP, June 2: Furious Railway Passengers aboard the Sanghamitra Express on Wednesday bashed up two Railway Police constables trying to extort money from people in the general coaches.

No more felonies will be tolerated -this is the message passengers tried to convey when they bashed up the Railway Police constables.

Two GRP Constables Ravi Shankar Patkar and Narmada Prasad Suryavanshi  are accused robbing passengers at the gunpoint. Both the constables entered the general coach and started looting money and valuables from the passengers. .

The passengers, who were furious, got hold of both the GRP constables and began bashind them up. They later ransacked the Amla station also. GRP jawans ran away from the police station when they saw angry passengers approaching them.

Ravi Shankar Patkar and Narmada Prasad Suryavanshi were later taken to the district hospital with the help of local people and journalists.