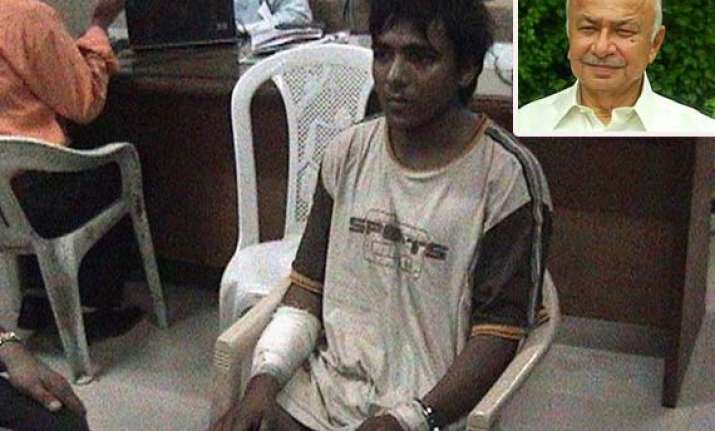 New Delhi, Nov 21 : Pakistan was informed before Ajmal Amir Kasab was hanged as per international protocol, highly places sources said Wednesday after the lone surviving Pakistani terrorist caught in the 2008 Mumbai terror attack was executed at Pune's Yerawada jail.
Pakistan had also been told about an address that Kasab had given, the sources said.
Earlier in the morning, union Home Minister Sushilkumar Shinde said President Pranab Mukherjee had rejected Kasab's mercy petition on Nov 5.
"Pakistan has been informed but there is no demand for Kasab's body. The president rejected Kasab's mercy petition Nov 5. I had further forwarded it to the Maharashtra government Nov 8 and it was finalised on that day that Kasab would be hanged on Nov 21 at 7.30 a.m.," Shinde said.
On being asked why secrecy was maintained, Shinde said: "Such matters have to be kept secret but as I had said earlier that we will do the needful whenever we get the papers (from the president) and we have done it," he added.
In Mumbai, Maharashtra's Home Minister R.R. Patil said: "This is a tribute to all the innocent people and police officers who lost their lives in the heinous attack on our nation."
Kasab, who was hanged at Pune's Yerawada Jail Wednesday morning, was amongst the 10 Pakistani terrorists who sneaked into Mumbai on the night of Nov 26, 2008. The Nov 26-29, 2008 terror siege had killed 166 people and injured 300.