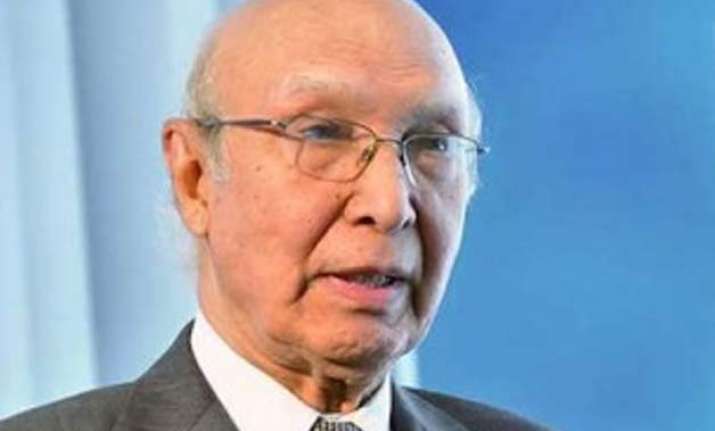 New Delhi: Pakistan would provide proof of India's alleged involvement in last year's Taliban attack on a Peshawar army school in the upcoming meet of Nationals security advisers of the two countries in Delhi.  
According to a report carried by Times of India, Pakistan's NSA Sartaz Aziz would handover a dossier to his Indian counterpart Ajit Doval that would also include evidences of India's alleged involvement in sponsoring and promoting terrorism'' in Karachi and Baluchistan as well."
Quoting a top Pakistani source, the report said the interior ministry was working on the dossier and gathering evidences from various departments and agencies.
"The ministry after completion of its work will forward the document to foreign affairs ministry for its inputs," the source said on the condition of anonymity.
"The record to be shared with New Delhi will include proof of R&AW's involvement in sowing seeds of separatism in Baluchistan. R&AW provides logistics, travel facilities and platforms to separatist Baluch elements."
Sources  also revealed that Pakistan has shared proof about India's alleged involvement in Baluchistan earlier as well.
The mountainous mineral-rich province of Balochistan that borders Afghanistan and Iran faces a long-running insurgency where separatists are locked in a battle with the Pakistani Army.
On July 10 in Russian city of Ufa, Prime Ministers Narendra Modi and Nawaz Sharif held bilateral talks and issued brief joint statement that said the two countries agreed to cooperate with each other to eliminate terrorism, expedite the trial of the 26/11 Mumbai attacks and hold a meeting of their National Security Advisors - among other steps to lessen tension.