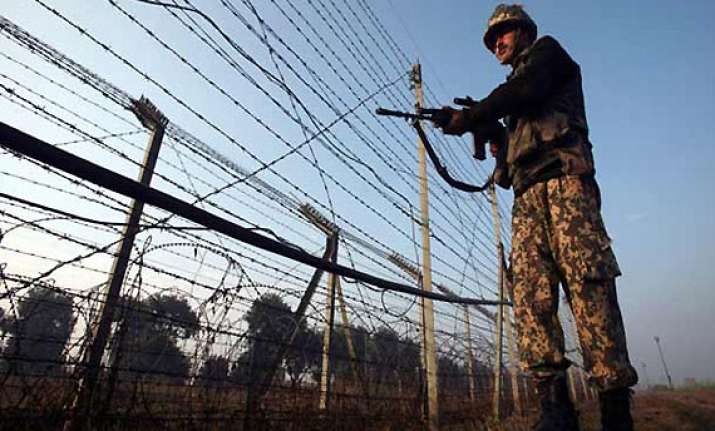 Jammu: Pakistan Army troops today pounded civilian areas along LoC by violating ceasefire for the ninth time in four days resulting in injuries to four people, prompting retaliation from Indian troops.
Pakistan troops resorted to unprovoked firing on forward Indian posts including civilian areas along LoC in Najwal-Pargwal belt of Jammu district around 12.30 hours, police said.
In the firing on civilian areas, four persons including three children were injured in Najwal border hamlet, they said.
They have been identified as Nisha Devi (45), Rama Kumari (12), Usha Devi (14) and Surjeet Kumar (10) - all children of Sham Lal. They have been shifted to GMC Hospital for treatment, they said.
Congress MP Madan Lal Shama, who along with Divisional Commissioner Jammu, Shant Manu and senior police officers, visited GMC hospital to inquire about the injured, said, "enough is enough - India should give a befitting reply to Pakistan."