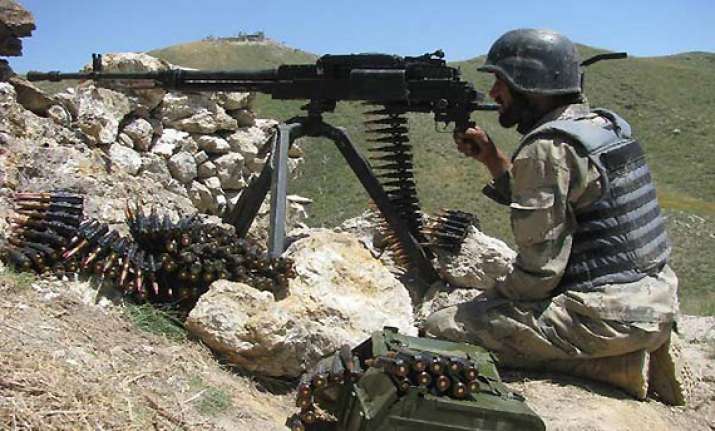 Samba Border :  With Pakistani troops pounding civilian areas with mortar shells and heavy firing, villagers living along the Indo-Pak border have been forced to flee their homes to safer places.
"We sent our women, children and elderly people to a safer place in tractor trolleys during the night in view of blistering attacks of mortars bombs and heavy firing," Om Prakash of border hamlet Suchetgarh-Kulian said.  
Pakistani troops had pounded 14 forward posts and civilian areas in Jammu frontier with mortar shells and fired automatic and small arms round-the-clock on Friday and Saturday.
Suchetgarh-Kulian, Najwal (Pargwal) and Nikowal border belts along the 190-km-long International Border in Samba district were worst hit areas among forward belts in Jammu, Samba and Kathua districts, where Pakistan troops opened fire.