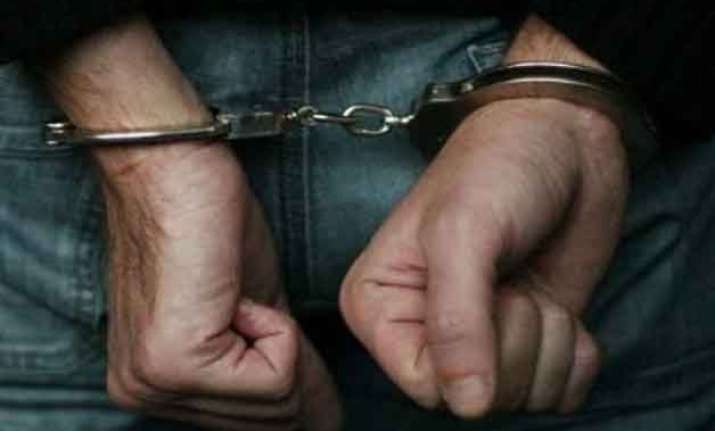 New Delhi: As many as 6,443 Indians are detained in jails in 71 countries for various offences and 74 missing defence personnel, including 54 prisoners of war, are believed to be in Pakistani jails since 1971, Lok Sabha was informed today.
While the maximum number of 1,534 Indians are detained in Saudi Arabia followed by 833 in UAE, as many as 352 of them are in Pakistan and 73 in Sri Lanka.
"6,443 Indian nationals are detained in jails in 71 countries," External Affairs Minister Sushma Swaraj said in a written reply in Lok Sabha.
"According to available information 74 missing defence personnel, including 54 prisoners of war are believed  to be in Pakistani jails since 1971," she said.
The Minister said government has repeatedly taken up the matter with Pakistan government through diplomatic channels and during high-level contacts for securing the release Indian prisoners of war (PoW), but Pakistan does not acknowledge the presence of any Indian PoW in its custody.
Providing details of Indians lodged in foreign jails, Swaraj said while there are 257 of them in Bangladesh, 117 in China, 145 in Italy, 290 in Kuwait, 614 in Nepal and 96 in Qatar.
She said there are also 437 Indians in UK jails besides 291 of them in prisons of the US.
On the number of fishermen granted compensation after their release from foreign jails, she said, the Ministry of Agriculture is the designated nodal agency for payment of compensation to fishermen lodged in Pakistani jails and a soft loan package for replacement of fishing vessels held in captivity in Pakistan is implemented.
Swaraj said an agreement between India and United Arab Emirates on the transfer of sentenced persons was signed on November 23, 2011, but no Indian has benefited from the said agreement till date.
She said India has signed bilateral agreements for transfer of sentenced persons with 20 countries and have acceded to the multi-lateral convention with the organisation of American states, from which 54 prisoners have benefited.
Of these, 45 have been brought back and 9 foreign prisoners in India have been repatriated to their countries to serve the remainder of their sentence.
In reply to another question, Minister of State for External Affairs V K Singh said two of Indian prisoners have been repatriated from UK, 14 from Mauritius and 29 from Sri Lanka.