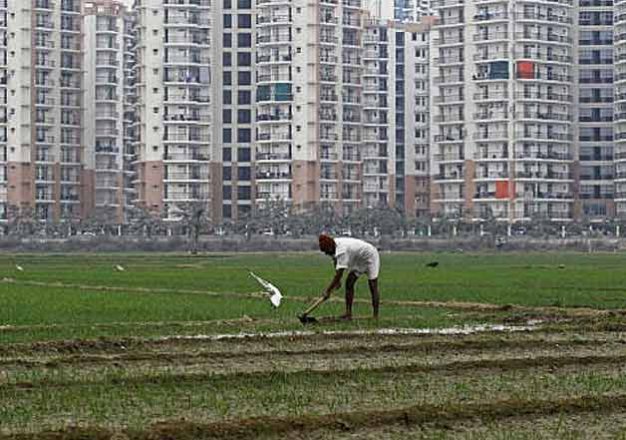 Kolkata: BJP today asserted that the Land Acquisition Bill was pro-farmer and pro-growth, and opposition to it was nothing but public posturing to prove publicly that the Centre was anti-farmer.
BJP national spokesperson Sambit Patra today said it was after a consensus in 2013 that the bill was brought by the then UPA government to do away with the existing British era law.
Read More: Land Act passed under UPA was conspiracy against farmers: Arun Jaitley
"When a meeting was convened by Union minister Nitin Gadkari, then all the Chief Ministers and their representatives agreed that the consent clause should either be done away with or reduced to 50/40 per cent.
"They even wrote to Gadkari stating that the social impact assessment should be left to the states to decide," Patra said.
"What the BJP government has to do? In keeping with the right principles of federalism, this government said as far as the consent clause is concerned, social impact assessment is concerned, let the competent authority - the states take a decision. If the states want a particular project they can do away with the consent of the 40/50 per cent because the states are the best judge. We empowered the states," the BJP spokesperson said.
Petra's comment came in the backdrop of severe opposition to the land Bill brought by the BJP government. "This opposition is nothing but a public posturing to prove that the Land bill is anti-farmer and pro-corporates. They (parties opposed to the bill) don't fight in the closed door standing committee meeting. They are only fighting in the floor of Parliament when there are cameras," Patra told a
program organised by Indian Chamber of Commerce (ICC) here.
Asserting that the bill brought by BJP government was pro-farmer and pro-growth, Patra said,"This is a comprehensive bill that the central government has brought. We have seen how the 2013 Land bill brought by the then UPA government has lacunae. This was echoed by the chief ministers of Congress ruled states also. The 13 left out clauses have been added to the bill."
Asked to comment on the protest march of Chief Minister Mamata Banerjee against the land Bill, Patra said, "If certain chief ministers are going on protest march against the Land Acquisition Bill they should be reminded of the fact that it has empowered the states on whether to apply the law or not. "So when they have been empowered to take decision on behalf of their farmers, what is it they are complaining about?" he asked.