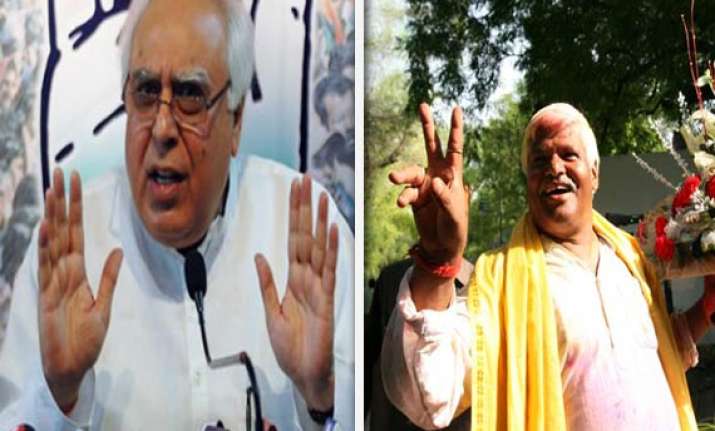 New Delhi: One-third of the 150 candidates who are in the fray for seven Lok Sabha seats in the national capital are crorepatis with Union minister Kapil Sibal being the richest of them with assets worth over Rs. 114 crore, a report says.
Ramanuj Patel, who is contesting from Samyak Parivartan Party, is the poorest and has declared Rs. 100 as his assets.
According to a report of Association of Democratic Reforms (ADR) and Delhi Election Watch (DEW), based on the analysis of the self-sworn affidavits of all the 150 candidates, the average assets per candidate contesting from Delhi is Rs. 3.09 crore.
In the category of crorepati candidates, Sibal is followed by sitting MP and Congress candidate from West Delhi Mahabal Mishra (Rs 38 cr) and BJP's Meenakshi Lekhi (Rs 34 cr), who is contesting from New Delhi constituency.
Party-wise, all the seven candidates of Congress, six candidates each of BJP and AAP and three candidates of BSP have declared assets worth more than Rs. 1 crore.
Four out of five candidates in All India Trinamool Congress too have assets worth more than Rs. 1 crore, said the report.
"Among major parties, the average assets of Congress candidates is Rs. 28.29 crore, seven BJP candidates have an average assets of Rs. 12.60 crore and seven AAP candidates have average assets of Rs. 3.01 crore," it added.