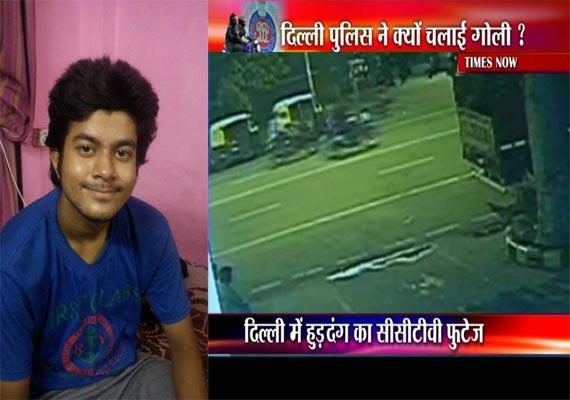 New Delhi, July 28: A stunt biker was shot dead by police in the wee hours Sunday in central Delhi, police said. Another biker was injured.
Karan Pandey, resident of south Delhi's Malviya Nagar, was shot dead at around 2.30 a.m. near Le Meridien hotel in Parliament Street.
Pandey, in his late 20s, was riding pillion on Punit Sharma's motorcycle. Sharma was injured.
The incident occurred after police received information at 2.06 a.m. that around 35 to 40 bikers were performing dangerous stunts near Gol Dhak Khana near Parliament Street.
"When police reached the spot, the bikers fled towards Le Meridien hotel, where they regrouped and started pelting stones on police and PCR vans," Delhi Police spokesperson Rajan Bhagat told IANS.
Bhagat said police fired at tyres of the motorcycles and a bullet hit Pandey.
The victims were rushed to Ram Manohar Lohiya Hospital, where Pandey was declared dead. A medical examination revealed that Sharma was under the influence of alcohol.