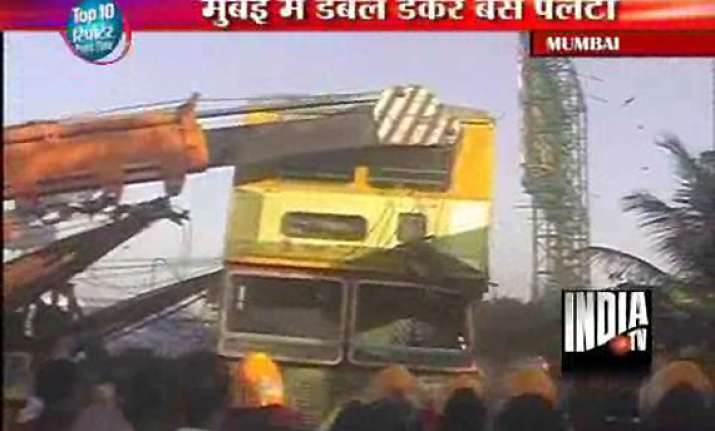 Mumbai, Apr 6:
A biker was today killed and 18 passengers injured when a double decker public transport bus overturned after hitting a divider near busy Kalanagar area in upscale suburban Bandra, crushing a motorcycle beneath it, police said.
The '310' route bus carrying over 30 passengers this evening turned upside down while taking a turn at a high speed even as a biker passing by came under it, police said.
The bus plying from Bandra to suburban was carrying fewer passengers today, it being a holiday, they said.
At least 18 passengers were rushed to nearby civic run Bhabha hospital. The biker who could not be identified was also taken to the hospital but was declared brought dead by the doctors.