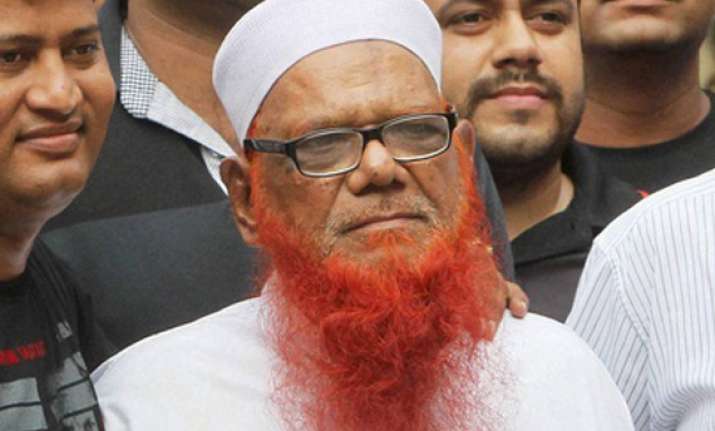 New Delhi: As Delhi Police Special Cell officers grilled one of India's most wanted, Abdul Karim Tunda, in their office on Lodhi Road on Saturday, the 'blast expert' terrorist told them: "Jab main nikaloonga, tab main karoonga" (once I come out, I will carry out).
The 70-year-old Tunda, who had settled in Karachi and had several marriages, had a direct contact with Jamaat-ud-Dawah chief Hafiz Mohamed Saeed, but he never liked Zakiur Rehman Lakhvi, the Lashkar operative who carried out 26/11 Mumbai terror attacks.
Tunda is allowed to offer namaz during custody. He has been stonewalling most of the questions of interrogators, but is giving nuggets of information about Lashkar-e-Tayyaba, sources said.
"Chalo, kahaan chalna hai", (Let's go wherever you want me to) was his reply, when he was accosted by Delhi Police Special Cell officers at Banvasa on Uttarakhand-Nepal border on Friday afternoon with a Pakistani passport.
Delhi Police investigators have been asking him questions about Lashkar training centres, bases, safe houses, Lashkar codes and funding channels.
"He is a gold mine of informations", said a Delhi Police official.
Indian intelligence agencies  stumbled upon a Tunda-Hafiz Saeed telephonic conversation last week in which the former was ordered to leave Pakistan for Nepal immediately. The IB tipped off Delhi Police on August 8, and his locations in Nepal were tracked.
Eight Delhi Police teams comprising Inspectors Hriday Bhushan, Lalit Mohan Negi, Chandrika Prasad and others led by DCP Sanjeev Yadav carried out the operation to nab Tunda and brought him to Delhi.