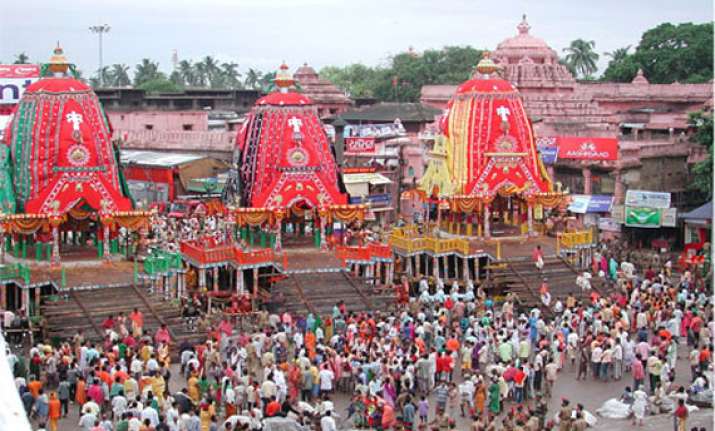 Bhubaneswar: Expecting a huge turnout during the ensuing Navakalebara festival of Lord Jagannath in 2015, the Odisha government has decided to set up Nabakalebara village in Puri on the line of accomodation given to visitors at Kumbha Mela.
The government took up the model Navakalebara village at a high level meeting chaired by Chief Secretary J K Mohapatra here today.
It was decided at the meeting that the temporary accommodation built should be made available to the pilgrims at affordable prices.
A test run of the design will be done during Rath Yatra of this year by building dormitory type of accommodation for 5,000 pilgrims at affordable cost and 100 high ended individual unit accommodations.
The district magistrate of Puri, Dhiren Kumar Patnaik present in the meeting informed that about 20 acre of land has been identified at Talabania for the purpose of Navakalebar village.