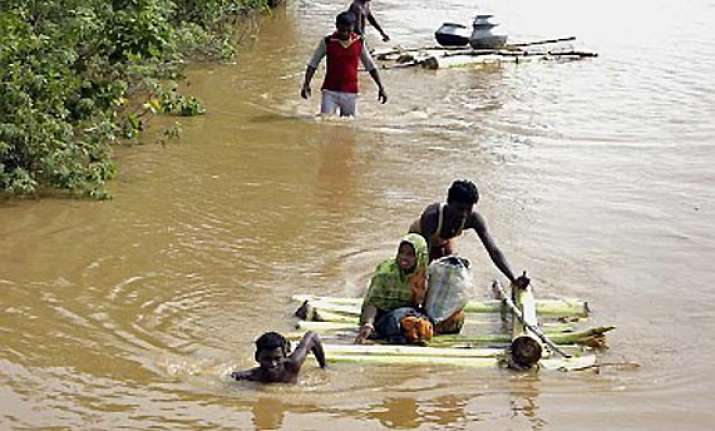 Bhubaneswar: Incessant rains induced by low pressure triggered floods in cyclone-hit Ganjam and other coastal districts of Odisha, leaving six dead, even as the state government today decided to airlift people stranded atop buildings in the southern region.
The death toll in recent flash flood mounted to six with death of four members of a family, including two children, due to wall collapse in Jagatsinghpur district. Earlier, two persons had died in wall collapse in Ganjam district.  
"Four persons, including a three-month-old baby, were killed due to wall collapse in Jagatsinghpur municipality area," Jagatsinghpur district collector S K Mallick said.  
Flood water gushed into more villages in Ganjam district and above one lakh people were marooned, said Revenue and Disaster Management minister S N Patro.  
"As a large number of people are taking shelter on rooftops of different buildings in Ganjam district, we are planning to use chopper to rescue the affected people," Patro said, adding all the rivers in Ganjam, Gajapati, Rayagada and Nayagarh are overflowing.