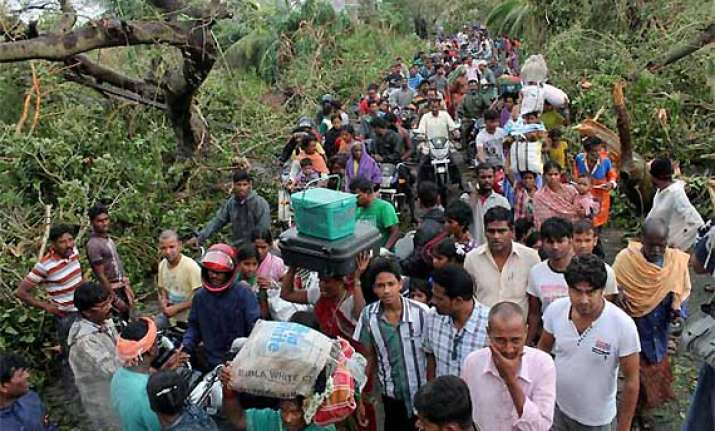 New Delhi: 647 villages still remain stranded in Odisha, while situation in five districts which were hit by Cyclone Phailin improved.
The death toll remains stagnant at 28.
With water level in major rivers receding, the state government today decided to demobilise defence forces comprising of personnel from the Army, Navy and Air Force. 
However, the local unit of NDRF would remain deployed in the flood-affected areas of Balasore district, special relief commissioner (SRC) P K Mohapatra told reporters here.