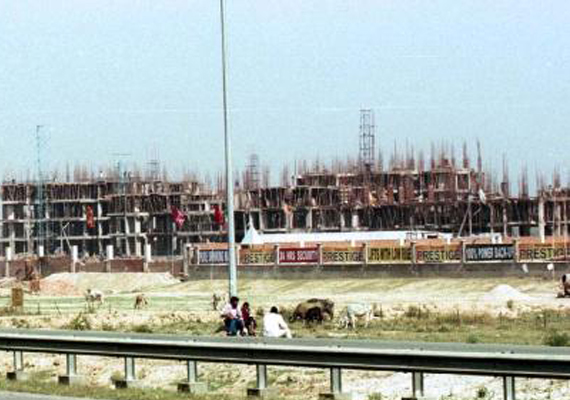 Noida, Mar 11: Noida Extension Flat Owners and Members Association (NEFOMA) today decided to take the legal recourse to restart construction work at Noida extension.

Among the members present at the meeting were Association founder Devender Kumar, president Abhishek Kumar, vice-president Annu Khan, general secretary Shweta Bharti.

"The Association was planning to file a case in the court for the early start of construction work, as we are paying EMI and rent for the last 1 year. Today our members gave their consent," Bharti said.

"We are also trying to fix up a meeting with new Chief Minister Akhilesh Yadav at Lucknow once he take charge of state. We would request him to please look into this matter personally and solve the problem of over 1 lakh middle class families," she said.

Last year, the Allahabad High Court, while staying construction activity, had directed Greater Noida Authority to pay hiked land compensation to farmers and also 10 per cent of developed land.

The Authority has started disbursement of hiked compensation as per court directions.

But work could not be restarted as the court had put a rider that the Authority will first get NCR Planning Board approval of Master Plan 2021 and then start the construction activity. The approval of NCRPB is still pending.

As the next NCRPB meeting is scheduled for March 26, Association representatives have also planned to meet NCRPB officials at their office on the issue.