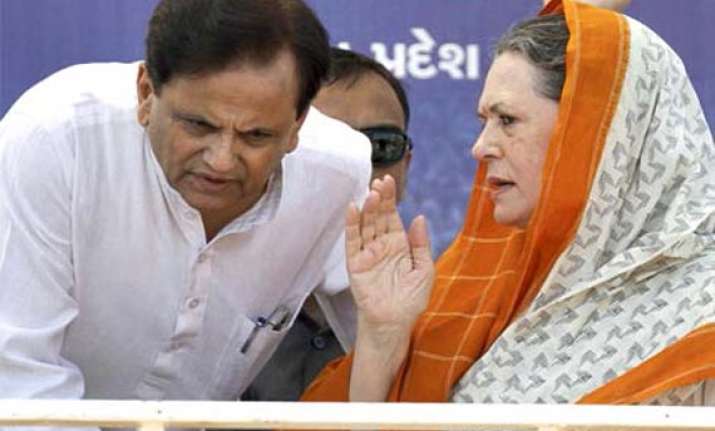 New Delhi: Congress President Sonia Gandhi was never shown any Government files, her political secretary Ahmed Patel said while terming as "baseless" the charges made against her in a book written by Prime Minister's former media advisor Sanjaya Baru.
"I have not read the book but whatever I have heard from friends, I can say that this is all baseless. When they say that all the important government files were routed through her, it is all baseless," he said.
"I am a member of the Core Group Committee. If any member of the Cabinet says that (the files were shown to Gandhi), I will leave the public life," Patel said in an interview to Times Now.
In his book "Accidental Prime Minister - The Making and Unmaking of Manmohan Singh", Baru has claimed that Prime Minister's principal secretary Pulok Chatterjee would seek "instructions" from Sonia Gandhi on important PMO decisions.