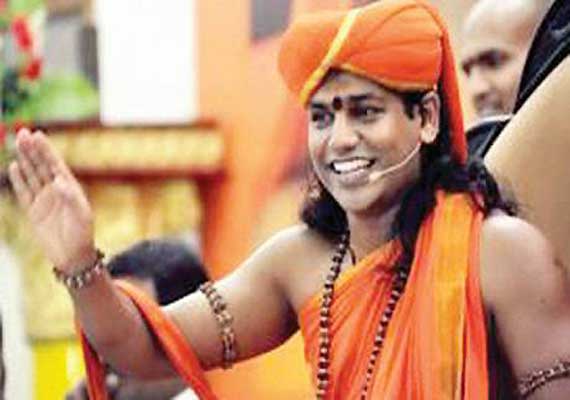 Madurai, Aug21: Two disciples of self-styled godman Nithyanandha, whose appointment as head of an ancient Saivite mutt here triggered a controversy, have been shifted out, officials said today.
Madurai Adheenam (Mutt) officials said while one disciple Swaroopanandha had been shifted to Chennai, Pandiselvam was shifted to the mutt's Anna Nagar branch here.
They said senior mutt pontiff Sri Arunagirinathar Swamy had sought explanation from Nithyanandha regarding various issues including printing of mutt letter pads having pictures of Nithyanandha alone.
Nithyanandha was also accused of not practising the age old traditions,customs and practices of the over 1500 year-old Mutt. Nithyananda's disciples were also disrespecting the senior pontiff, they said.
"There was a heated exchange between Sri Arunagirinathar swamy and Nithyanandha today morning,and Nithyanandha has left for Kodaikanal in a huff", officials claimed.
The senior pontiff had reportedly said those who did not listen to him could not stay in the Mutt.
Cases against appointment of Nithyanandha as junior pontiff was pending in Madurai bench of Madras High Court.
Various fora had objected to Nithyananda's appointment as the 293rd pontiff of the Mutt by Arunagirinathar.
The self-styled godman is facing a CID probe into allegations of rape and criminal intimidation levelled against him in 2010 after some TV channels telecast purported video footage of him in a compromising position with an actress.
Out on bail after his arrest in 2010, he had courted fresh trouble on June 8 when police booked him and his followers for allegedly assaulting a mediaperson during a press meet at his ashram at nearby Bidadi.
The press conference was held in the backdrop of a US-based woman alleging that he had sexually abused her for five years.Nithyananda was granted bail on June 15, a day after his re-arrest on charges of disturbing peace and lodged in Mysore Central Prison.