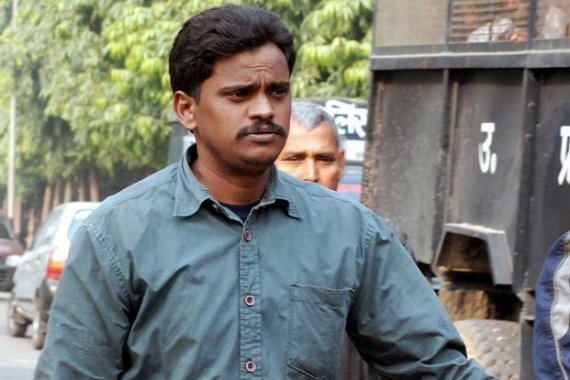 New Delhi/Meerut: After the Supreme Court on Tuesday rejected Nithari convict Surinder Koli's petition seeking review of his death sentence, jail authorities inside Meerut prison began arrangements for his execution.
The 42-year-old convict has been found guilty of killing young girls inside a bungalow in Noida near the infamous Nithari village. Surinder Koli used to rape and then chop the victims to pieces, before consuming portions of human flesh.
A bench headed by Chief Justice of India H L Dattu today said: 'We are fully satisfied that this court has not committed any error that may persuade us to review the order".
Noted criminal lawyer Ram Jethmalani, while arguing Koli's case, had alleged that Koli was tortured by police into giving evidence and the autopsy reports showed the the killings of 14 girls was done by "a medical expert" with the objective of selling organs.
Koli has expressed his wish to donate his eyes, heart and kidney. He has also expressed his wish to read the holy Gita and Gandhi's autobiography.
He will be hanged by executioner Pawan, who said, he was eagerly waiting to finish his work. Koli is presently in Dasna jail near Ghaziabad.
Koli was on the verge of being hanged between September 7 and 12 this year, but his execution was stayed in the dead of night on September 6 by the Supreme Court. The apex court had said in a ruling recently that every death row convict had the fundamental right to be heard in an open court.
Surinder Koli had confessed that he had sex with his dead victims, and he ate some of their body parts. Koli used to work in the home of Moninder Singh Pandher, where as many as 19 girls were reportedly raped and then killed.
Koli has been given the death sentence for the gruesome murder of Rimpa Halder, a 14-year-old girl in 2005.
He has been convicted in five cases of murder and rape, while 14 more cases are still pending.  Moninder Singh Pandher was initially charged with first degree murder in some of these cases, but was acquitted in 2009. Pandher was released from jail a month ago.