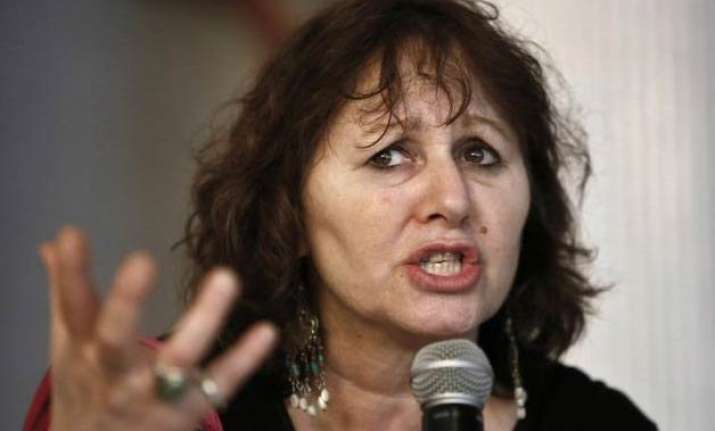 New Delhi: The Ministry of Home Affairs by approving Nirbhaya documentary maker's permission to shoot convicts inside Tihar Jail had violated its own circular mandating background security check of foreigners seeking to visit prisons.
A Times of India report said that Leslee Udwin's application was approved by the MHA without any background check.  
The MHA had in December 2012 issued a set of guidelines to regulate visits of foreign visitors inside Indian jails. The MHA norms specifically state that background checks should be done on all foreigners seeking permission to visit inmates and the visitors may not only include mediapersons or filmmakers.
ALSO READ: Justice matters, documentary debate of no use for us: Nirbhaya parents
A senior Home Ministry told ToI that guidelines were issued to standardize the parameters for foreigners' access to Indian prisons and one of the key conditions laid down was to verify the antecedents of the foreign visitor before giving the permission.
The official added that the background check could have been done by the Intelligence Bureau, with the help of R&AW, or even Delhi Police in Udwin's case.
Meanwhile, YouTube has pulled down BBC's controversial documentary 'India's Daughter' following Government of India's request. The film features an interview of one of the convicts of December 16 Delhi gang-rape. The content of the film created furore among different segments of the society as well as among political parties. The film was uploaded on YouTube and other social media platforms on Wednesday.
Following the outrage and heated TV debates, the government banned the documentary from being broadcast in the country. BBC, the producer of the film, broadcast it in UK on Wednesday night and later on, the video was uploaded on video sharing website YouTube from an unofficial channel.
Originally, BBC had decided to show it on March 8, coinciding with International Women's Day, but suddenly decided to broadcast it even as a storm was raging in India, saying it will enable viewers to see this 'incredibly powerful documentary at the earliest opportunity'.
The Indian government has also served a legal notice to BBC, accusing it of violating the stipulated conditions to make a documentary with a controversial interview. In the notice, the government told the BBC that it has violated the agreement of not using the documentary for commercial purpose and for this the British media giant was liable for legal action.
The notice was served on Wednesday evening, before the telecast of the film by the BBC in UK at 10 pm.