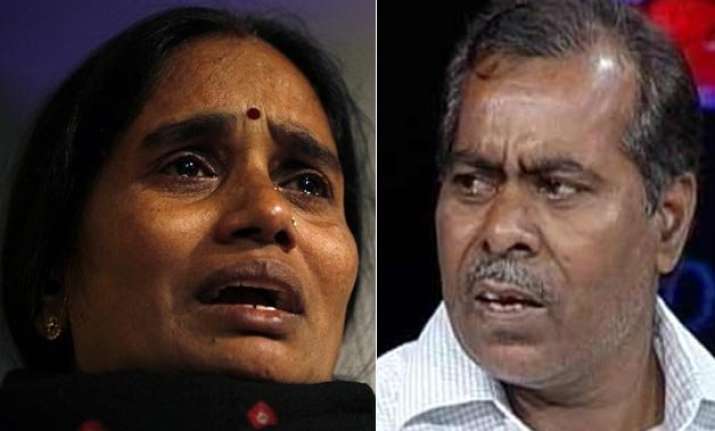 New Delhi: Paying no heed to the ongoing debate over telecast of the controversial 'Nirbhaya documentary', the victim's parents said that only thing that matters is justice for their daughter.
"Our daughter is dead, nothing will bring her back. We only want justice. The documentary does not matter to us," Nirbhaya's mother said.
ALSO READ: Nirbhaya filmmaker appeals PM Modi to watch 'India's Daughter'
Nirbhaya's father also echoed the same views saying the government must do more to ensure women's security.
"Everyone should watch the film. If a man can speak like that in jail, imagine what he would say if he was walking free," said the father of the victim.
The interview of Mukesh Singh, one of convicts of Nirbhaya gang-rape case that took place on December 16, 2012, by British filmmaker Leslee Udwin has created furore in India with Home Minister Rajnath Singh intervening and then Delhi Police registering an FIR in the shooting of the interview.
ALSO READ: Government to take action against BBC
The police registered the case under Section 509 (outraging the modesty of women) and Section 504 (intentional insult to provoke breach of trust) of the Indian Penal Code (IPC).
The Central government stalled the telecast of film in India but its efforts to ban it internationally went in vain. BBC aired the documentary in the UK on the channel BBC 4 at 3:30 am IST on Thursday.
ALSO READ: BBC telecasts controversial Nirbhaya documentary
Originally, BBC had decided to show it on March 8, coinciding with International Women's Day, but suddenly decided to broadcast it even as a storm was raging in India, saying it will enable viewers to see this 'incredibly powerful documentary at the earliest opportunity'.