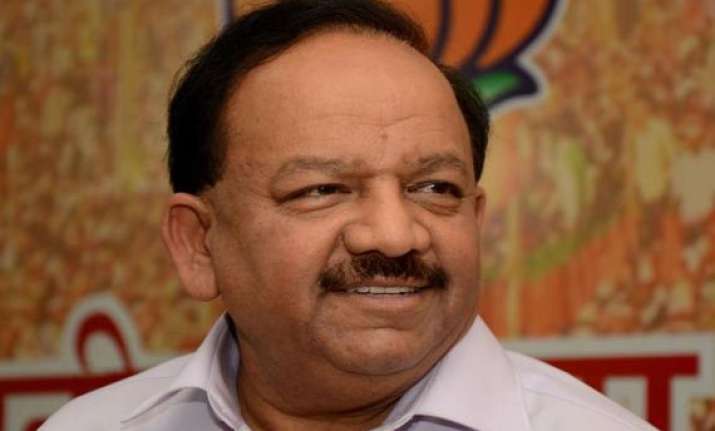 New Delhi: A surveillance and tracking system similar to that in Nigeria, which was declared Ebola-free by WHO, has been put in place in India, health minister Harsh Vardhan said on Tuesday.
Amid concerns in some quarters over the country's preparedness to deal with the outbreak of the deadly disease, he said India has pulled out all stops to upgrade its equipment and train health staff and is in process of strengthening them, according to an official statement.
The use of thermal scanners, which he said made Nigeria's success possible, is widely prevalent in most of the 15 major airports, often two in each, Vardhan said.
"India already has a highly-rated integrated disease surveillance network."
The government will purchase more such scanners, which are meant to detect high body temperature, an Ebola symptom, and install them over the next few days at airports and sea ports.
Following a meeting with officials from several ministries besides those from defence forces and National Disaster Management Authority, he said all international airports and sea ports will soon be fitted out with thermal scanners and other detection equipment for round-the-clock deployment.
Health authorities at Indira Gandhi International Airport also conducted a mock drill today to test the alertness of the Ebola detection centre. Similar tests will be carried out at all airports in the country within a few days and at regular intervals, the statement said.
India has not reported any case of Ebola.