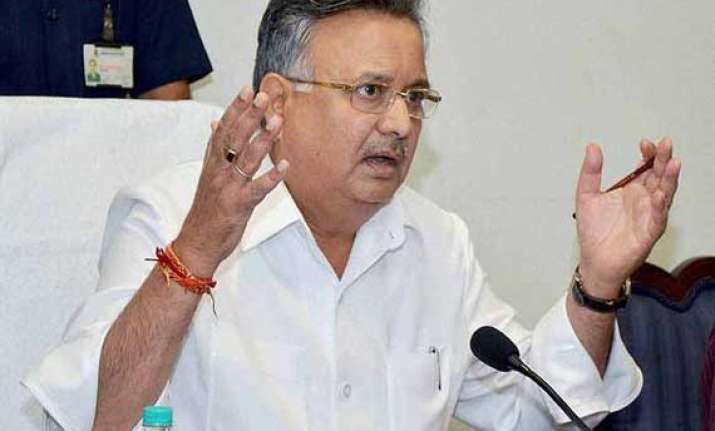 Raipur: Amid reports that NIA has identified the Naxals involved in the May 2013 Jiram valley attack on Congress leaders and was ready to file charge sheet, Chief Minister Raman Singh said here today the probe agency should closely examine all angles, including political conspiracy.
"Investigation is underway by the National Investigation Agency (NIA) (into May 25 Jiram valley attack case). But I feel it will take time to bring out all the facts as they have just done their preliminary probe," Singh told reporters in response to a query.
On May 25 last year, Naxals had ambushed a convoy of Congress leaders in Jiram valley of Bastar's Darbha region when it was on the way to Jagdalpur from Sukma.
A total of 31 people, including PCC chief Nandkumar Patel, his son Dinesh, former Leader of Opposition Mahendra Karma, former Union Minister Vidayacharan Shukla and ex-MLA Uday Mudliyar, were killed and several others injured in the incident.
"The basic thing in the minds of people of Chhattisgarh is that they want to know whether the incident was a political conspiracy... whether somebody is behind the attack... all these points need to be closely examined to come to a conclusion," he said.