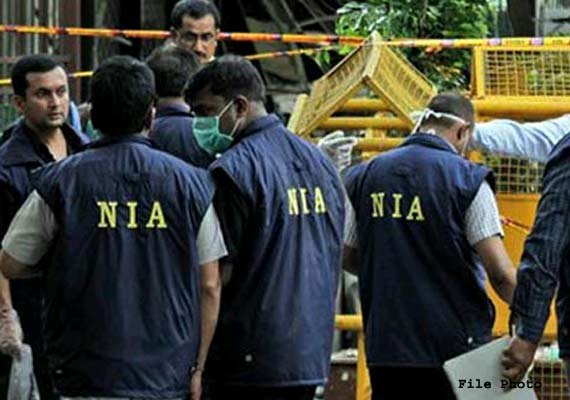 Chennai: A preliminary charge sheet was filed by the National Investigation Agency in a court here in a case of alleged attempts to spy for Pakistan's intelligence agency, ISI, and carry out sabotage activities in South India.
The charge sheet was filed against Zahir Hussain, Siva Balan and Mohammed Saleem before a designated NIA court yesterday.
The charges against them include offences under the IPC and the Unlawful Activities Prevention Act.
Over 40 persons have been cited as witnesses and out of them the identity of 20 have not been disclosed.
Totally, there are nine accused in the case including an official of the Pakistan High Commission in Colombo.
"The investigation against others including the fourth man in the case Rafiq, who is also in jail is continuing," Public Prosecutor for NIA cases, CSS Pillai told PTI.
Counterfeit currency and an unlicensed gun were recovered from Rafiq. Cases under Arms Act were also booked against him.
"We are probing if Rafiq has connection with arms dealers," the prosecutor added.
On April 29 this year, Zahir Hussain, a Lankan national, was arrested by the Tamil Nadu police here. Documents including maps of Chennai city, photos of vital installations, and counterfeit currency were allegedly seized from him. The case was taken up later by the NIA.
Subsequently, a Sri Lankan national Siva Balan, Mohammed Saleem and Rafiq were arrested.
Last month, with the arrest of Arun Selvarajan, another suspected ISI operative here, the probe into the Pakistan- commissioned espionage ring came a full circle, the agency said.
After his arrest, NIA said it was probing Selvarajan as part of the Thameem Ansari case. Ansari, another suspected ISI spy module, was arrested in September 2012.
"A request to extradite Mohammed Hossaini, a Sri Lankan, is pending with Malaysian authorities. He is also an accused in the Zahir Hussain case," the prosecutor said.