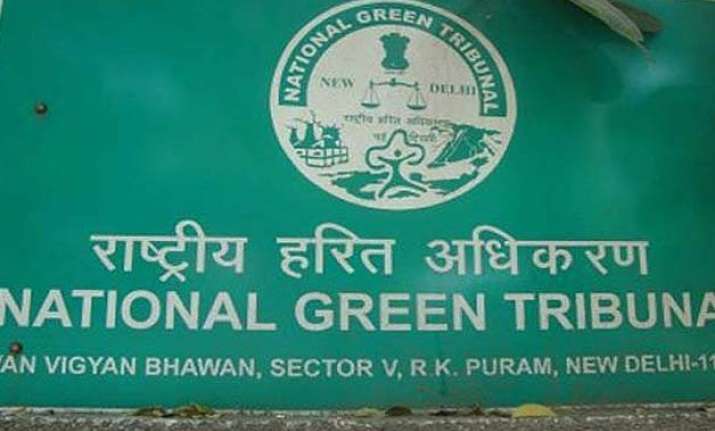 New Delhi: The National Green Tribunal apparently paid over Rs 33,000 as litigation fee to contest its demand of Rs 40 for the disclosure of information, despite instructions from a senior official within the organisation, CIC has pointed out.
The case relates to RTI activist R K Jain who sought to know from the NGT the number of RTI applications received by it and status of disposal but despite orders from FAA, CPIO kept insisting for Rs 40/- for 20 pages of information.  
Pulling up the apex adjudicating body on environmental issues, Information Commissioner Sridhar Acharyulu said it appears from RTI responses furnished by the NGT that it is ready to spend more than Rs 33,000 to deny 20 pages claiming Rs 40 from appellant in spite of direction by First Appellate Authority to give information.
"The officers concerned should mind that such an amount belonged to people of India and officers are like trustees, who need to decide to spend only for the benefit of general public without causing wastage," he said.  
Acharyulu directed the concerned officials to bring this order to the notice of Chairman, NGT (a former Justice of Supreme Court) for necessary action.
"The Commission recommends the Hon'ble Chairman of NGT, who is also a former judge of Supreme Court, to consider recovering the amount, if any spent by the NGT in this case, from the officer found responsible for the same, and deposit such amount back in favour of NGT," he said.  
Acharyulu said,"It is pathetic that the NGT office did not care to incur expenditure of Rs 11000+ to hire services of learned legal practitioner to just to argue in First Appeal that information was not given because Rs 40 was not paid, and for the same they are ready to forgo Rs 21,000 plus for lawyer to argue that single sentence before the Commission in second appeal."
Slapping maximum penalty on CPIO Chetan Chawala, the Commission said his liability under Section 20 has been established by all means and the Commission imposes the penalty of Rs 25,000 to be recovered in five installments of Rs 5,000 each.
Acharyulu also instructed the NGT to initiate disciplinary proceedings against him for not following orders of the First Appellate Authority within NGT.  
The Commissioner said it is pathetic that the CPIOs are driving the RTI applicants to the CIC just by not implementing FAA order.
"If one appropriately understands the purpose of CIC, it is obvious that the CIC is meant for deciding the legal and other issues of information disclosure as per RTI Act.  
Pushing applicants to CIC to seek implementation of the orders of FAA will seriously affect the scheme of the RTI Act," he said.